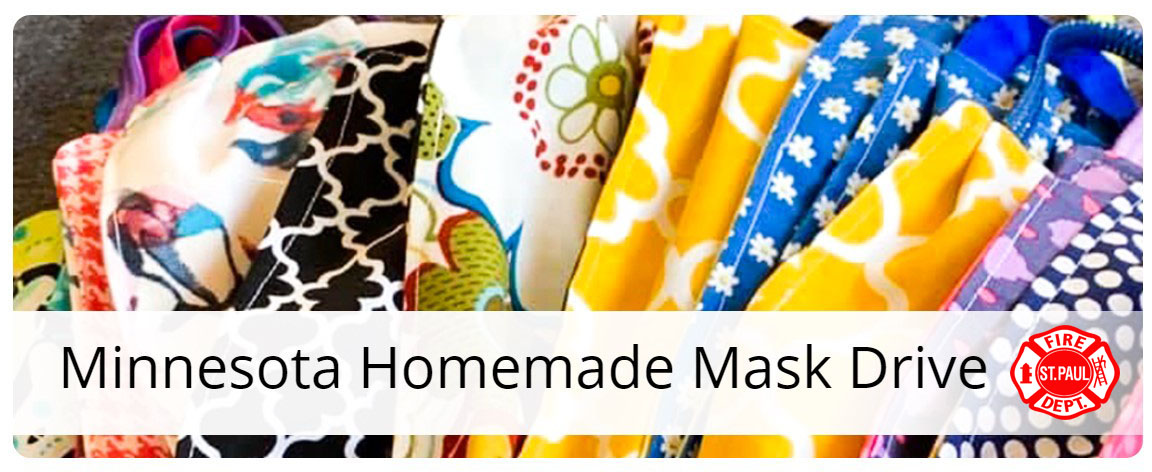 Volunteers are needed to help staff collection sites in support of the Governor's Homemade Mask Drive. These homemade masks will later be distributed to patients and staff at congregate care facilities within the city, helping to protect our most vulnerable members of our community.
The mask drive concludes this Saturday and volunteers are needed to staff four contactless drive thru drop off distribution sites at Fire Stations 1, 4, 14, and 22 (fire station locations can be found here). The public will be encouraged to use one of the four main drop off locations but will still have the ability to drop masks off at any station. Additional volunteers can be used to staff stations, allowing for no disruptions in services and ensuring those donating homemade masks don't arrive at an unattended station.
Who: IAFF LOCAL 21 Active Members and Retirees
What: Volunteer for collecting homemade masks
When: Saturday April 25th, 2020 from 10AM – 2PM
Where: Primary Contactless drive thru drop of sites will be at 1's, 4's, 14's, 22's (3-4 volunteers at each) All other stations can be staffed with (1-2) volunteers
Contact Jeramiah Melquist at 651-587-7504 if able to volunteer.