| | | |
| --- | --- | --- |
| Welcome | | You are not currently logged in. |
| | |
| --- | --- |
| What's New at IAFF Local 21 | |
Dear Local 21 Brothers and Sisters,

The Chair Officers and the Executive Board wish to address you personally to simply say, "thank you," for the job you have been doing and for the jobs you will be tasked with as this crisis unfolds. Each and every one of you are accepting your duty to report and doing the best damn job you can to keep the citizens of Saint Paul safe, all while putting your own health at risk.
This is what Saint Paul Firefighters do. We take on the job at hand and finish the job! While it is rare for us to hear, "thank you," or any other kind of sentiment, we want you to hear loud and clear from the Local 21 Leadership:
THANK YOU!

By now we have all been briefed on the appropriate PPE to utilize in certain situations. We request that you are diligent in following these recommendations so that you remain healthy and not bring anything home to your family and friends. Our priority is the health, wellness and safety of you. Please, we beg of you: follow procedure, wear the appropriate level of PPE and always error on the side of caution. We are facing situations that have never been seen before. Please document well and make decisions based on best practices. We have more than 400 of the best and brightest firefighters, and we should get through these times just fine if we remember those simple rules.

We do not know what the weeks and months ahead have in store for us, but you will be asked to step up more and more. In the weeks to come, our staffing will most likely be dependent on the Local 21 Membership coming to work (if you are not sick) and people taking overtime shifts as needed. If this illness hits as hard as some are predicting, we could have many extra shifts available. If the shifts go unfilled, we could potentially be faced with rigs that are shut down for that shift. We are hoping that Members will step up and come to work so we can avoid burning out those that are willing to work overtime. Let's all do our part to keep rigs running and share the workload when the need presents itself.
While you are away from work, we urge you to enjoy every moment with your family and other loved ones while taking the recommended precautions. Please adhere to social distancing and the recommendation to stay home, as this is reported to be the best way for us to remain healthy and slow the progression of this illness. This is also a great opportunity to get back to strong family life, dinners at home, schoolwork with kids and having movie nights.

None of us can predict what the next few weeks will bring. One thing is for certain and that is the future will indeed be challenging. There will be fear, sadness, despair and a very high level of stress when dealing with these new frontiers. Until this illness is mitigated to some acceptable level, Local 21 wants to remind you that we are here to assist you with any issues you may be having. Please feel free to reach out to the Chair Officers or any of the Executive Board members. We can find resources to help you any time of the day. Your physical and mental health is our priority.

Going forward, please read the updates from Fire Administration as these are the most up to date information from the MN Department of Health and Ramsey County Health Department. Also, please watch the Regions EMS updates to gain the information on the latest best practices for responding and transporting patients. Regions also gives updates on PPE and testing. The Labor/Management Committee is meeting on conference calls weekly. We are committed to continuing the L/M process through the crisis and, as always, we are watching out for our Member's rights and safety.

Finally, please remember that your Local 21 Leadership is here for you! We thank you for all you do for this city, and its citizens, every day. We are proud to work side by side with each, and every one of you on the streets. We do amazing things every day in this city and we are confident that we will continue through this trying time. Keep up the proud tradition of the Saint Paul Fire Department and Local 21.

Be Proud & Stay Local 21 Strong!

Local 21 Executive Board
Since November 6, 1854 when 18 men adopted a constitution and bylaws creating the Pioneer Hook and Ladder Company and July 15, 1971 when seven fire department ambulance went into service providing medical care to the citizens, Saint Paul Firefighters and Firefighter/Paramedics have been on the front lines protecting our great city.
Together, our community has faced great successes and great challenges. Our current situation is another one of those great challenges, but like any great community, we will get through this, together.
From the crews on the streets, union representatives, chief officers, all the way up to the mayors office, we are working together to do our best to ensure we will be here for you when you need us.
Look out for each other, please follow the recommendations from the experts regarding Covid19 and stay safe.
It is our honor and a privilege to serve this great city and its citizens.
Your Saint Paul Firefighters and Firefighter/Paramedics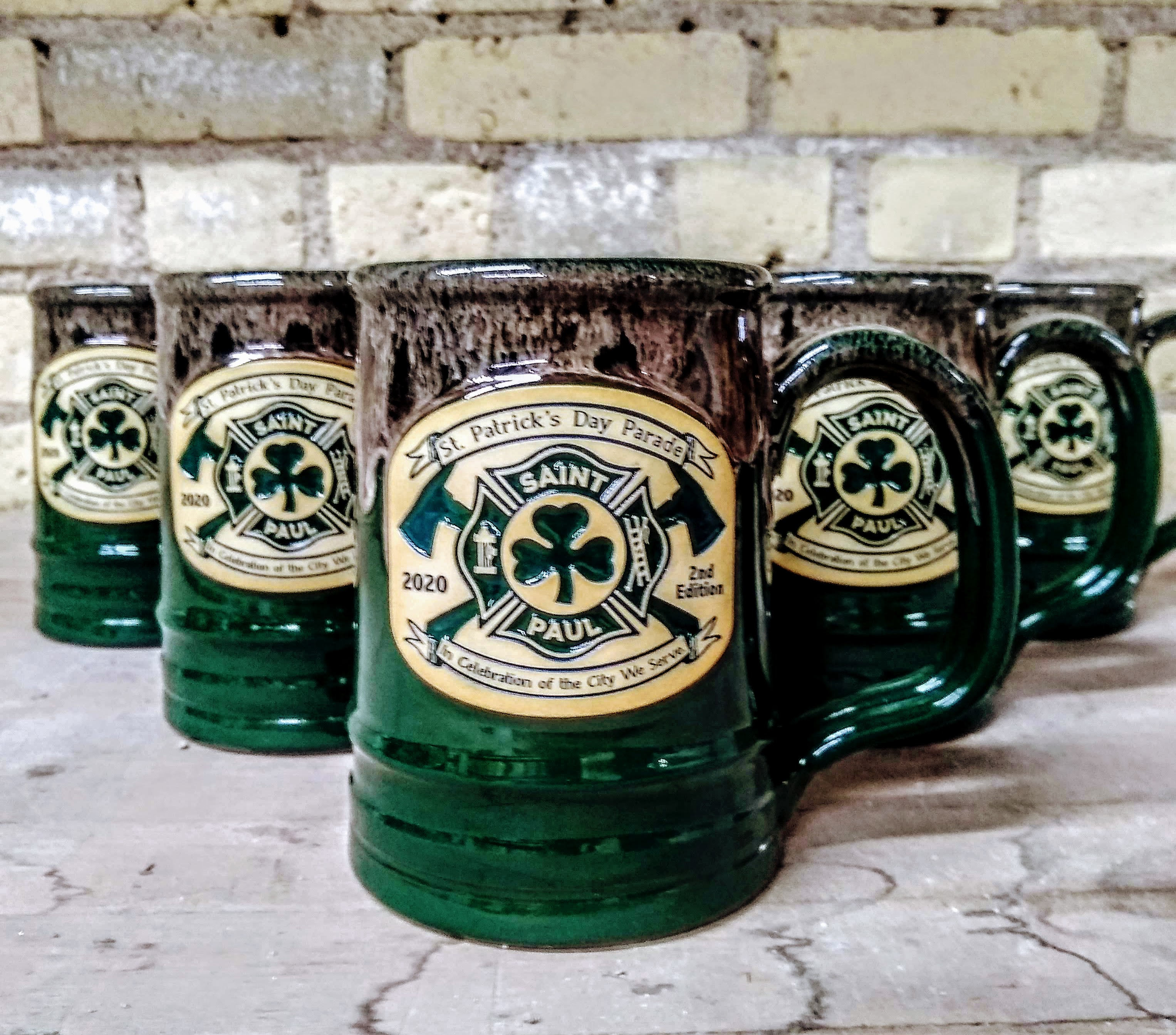 Custom, hand spun, Saint Paul Fire Department beer steins in time for Saint Patrick's Day!
All proceeds from the sale of the steins benefit the Saint Paul Fire Foundation. Cost is $25 with a $1 off your first fill.
PRE-SALE IS OVER, however a limited supply is available for sale at the following establishments: The Nook, Shamrock's, Saint Paul Brewing, Mancini's, Half Time Rec, Dubliner, Gabe's, Saint Paul Tap and Shore 96.
Visit www.2020-SPFD-STEIN-DRIVE.org for additional details.
Contact Nathan Yates at Station 20(C) if you have any questions. He can be reached at 651.253.6108 or nathan.yates@ci.stpaul.mn.us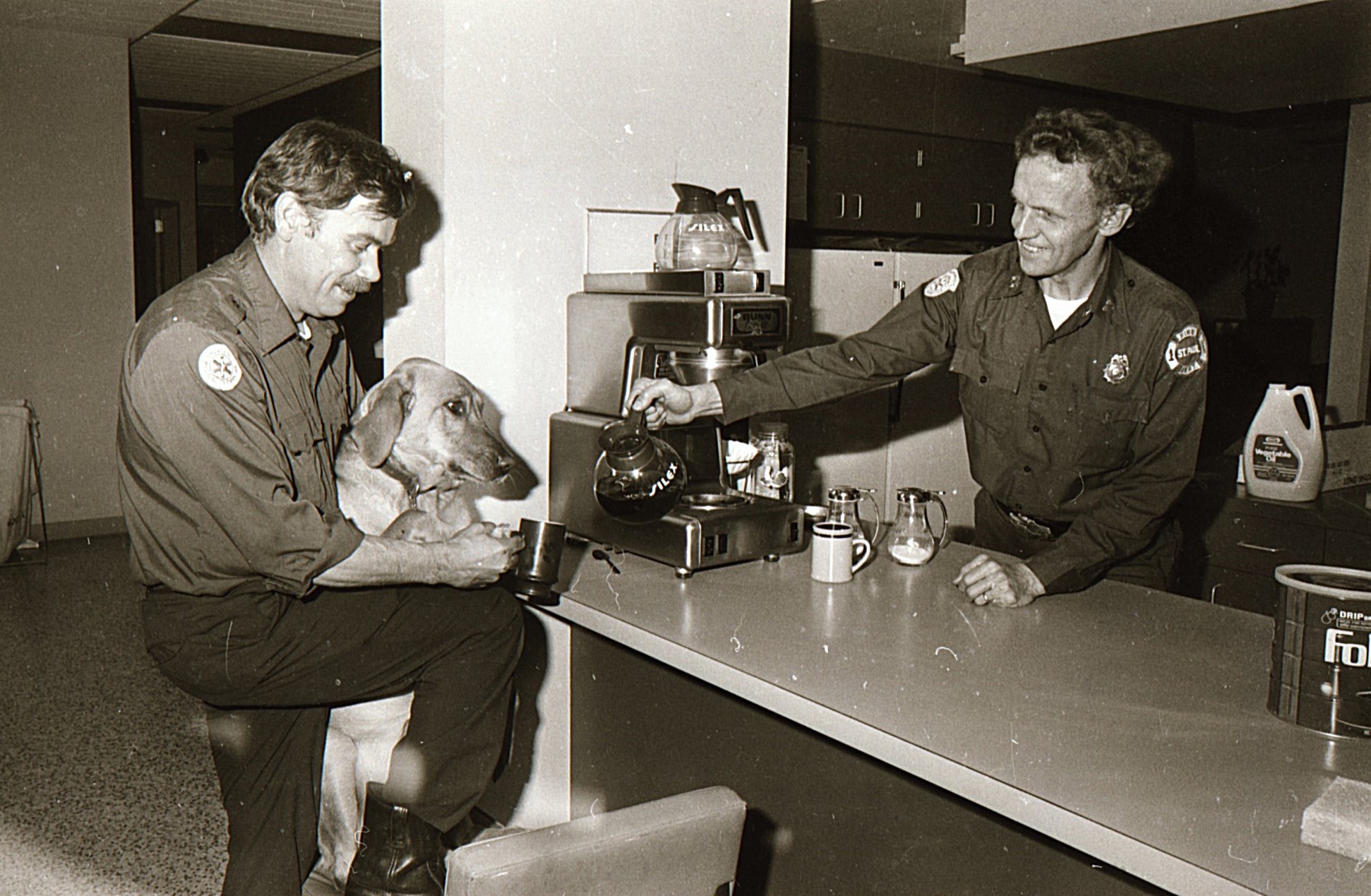 Buffet luncheon will be served at Rosetown American Legion, Post #542.
Address is 700 W County Road C Roseville, MN 55113
RSVP is REQUIRED before March 9th if you plan to eat. NOT EATING, no need to RSVP. If you are sure that you will be eating at the luncheon, contact Dick Sarafolean at 651.224.9131 and leave a message.
11:00a - 12:30p, socializing with a buffet lunch served at Noon.
If you need a ride or would like to provide a ride, call "Sara" at 651.224.9131 to coordinate.
REMEMBER: 15+ YEARS MAKES YOU A VETERAN FIREFIGHTER.
Local 21 regrets to announce the passing of Retired Captain Don Aker. Captain Aker started with the Saint Paul Fire Department on July 1, 1949 and retired on August 3, 1984.
Captain Aker passed on January 7, 2020, A gathering of Family & Friends will be in the Spring. Complete notice later.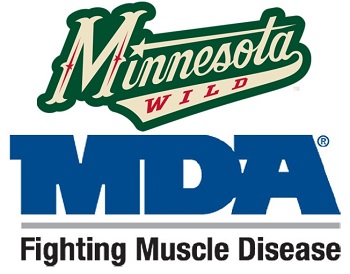 Local 21 Brothers and Sisters,
We have been invited by the Minnesota Wild to fundraise for the MDA at the March 15th game at Excel Energy Center vs. the Nashville Predators. This is an opportunity for 10 individuals to Fill the Boot and then enjoy the Wild game. Last year our members were not only successful in raising funds to fight the terrible specter of neuromuscular disorders, but in having a great time at the games after! Volunteers will work at the 5 gates into the venue from 5:00p - 6:30pm and then meet with MDA representatives turn in your donations. MDA will then provide passes to the night's game.
If you are interested in volunteering, CLICK HERE TO VIEW SLOTS AVAILABLE, CLICK HERE TO SIGN-UP. OR call Sam Severtsgaard at your earliest convenience at 612-735-7124.
Fraternally,
Sam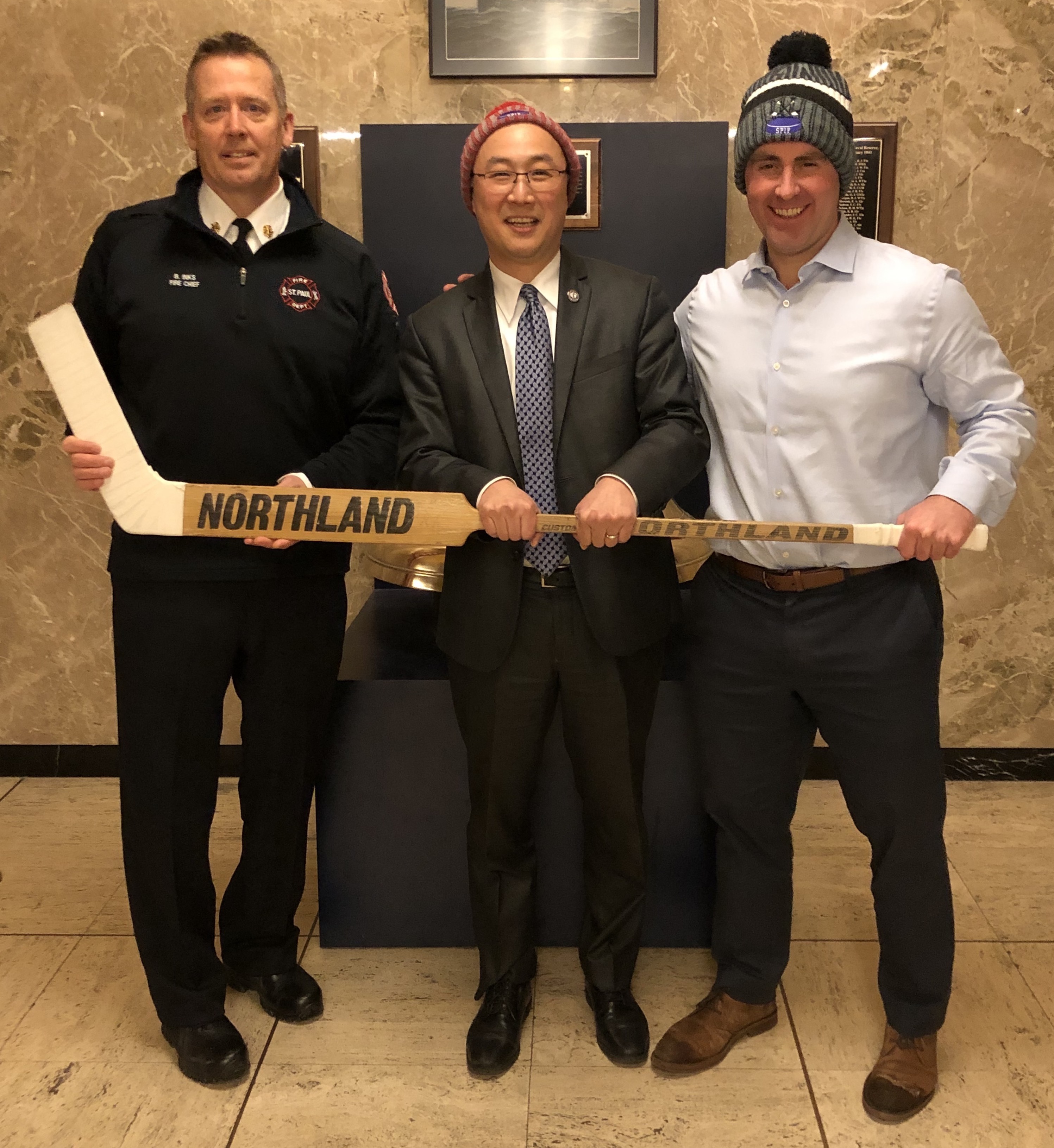 Sunday, February 23, 2020. Noon - 3:00pm.
PUCK DROPS AT 1PM!
Since 2012 employees of Ramsey County and the City of Saint Paul have played a friendly hockey game as a way to raise money and awareness for the Saint Paul/Ramsey County Intervention Project (SPIP). This event brings together city and county officials, employees and volunteers to benefit victims of domestic violence in our community.
The Saint Paul & Ramsey County Domestic Abuse Intervention Project (SPIP) offers critical services and access to safety to victims during a time of greatest need. This past year, over 5,800 domestic assault victims and their children received crucial protection and transitional support from SPIP. An additional 8,000 people affected by domestic abuse received assistance on their 24-hour crisis line. SPIP's broad-continuum of critical, comprehensive programs and services increase domestic abuse victims' long-term protection and offer families multiple options to move forward to stable futures, free from violence. All services are free, confidential and accessible.
Download:

Northland Cup Flyer 2020.pdf