| | | |
| --- | --- | --- |
| Welcome | | You are not currently logged in. |
| | |
| --- | --- |
| What's New at IAFF Local 21 | |

TO VIEW / ORDER APPAREL CLICK ON GRAPHIC ABOVE
The 2019 - 2020 Hockey schedule has been posted to the L-21 website. To see the schedule click on the 2019 -2020 Hockey Schedule tab on the left margin of this website.
We will be ringing bells starting on November 15th at Cub Foods Midway as well as Grand Meander on December 7th and Wild Games November 29th thru December 23rd.
Brothers and Sisters,
The St. Paul Charitable Giving campaign closes this Wednesday, Nov 6! One of the charities you can support is the St. Paul Fire Foundation and is an easy way to contribute to a cause that benefits you and your brothers and sisters directly. You can choose to make a one-time contribution using a paper form or go online to www.ipledgeonline.org/_stpaul and make a payroll deduction gift.
With your contributions, the Foundation will be able to continue the mission of supporting the health, wellness and safety of all St. Paul Firefighters. In the past, with your support, we have purchased workout equipment, provided training sessions, purchased high-quality hoods and supported several members and their families in their times of need. With your support, we can continue to work with Fire Administration with the goal of providing enhanced physicals, heart scans and cancer screenings for our members. In addition, we will continue to help our own and their families that have been impacted with PTSD, assisting before and after cancer diagnoses and continue looking for ways to improve the quality of life in our stations. We could not pursue these things without your support.
Here's an idea of the impact even a small donation would have to fund health and safety initiatives for all our firefighters:
IF we all donated $1 per paycheck we would raise $11,310

IF we all donated $2 per paycheck we would raise $22,620

IF we all donated $5 per paycheck we would raise $56,550
Thank you very much for your consideration as your donation helps us continue to do these great things and work toward even more.
Sincerely,
St. Paul Fire Foundation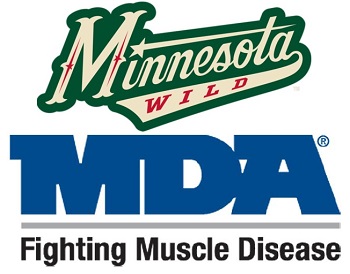 \
Local 21 Brothers and Sisters,
We have been invited by the Minnesota Wild to fundraise for the MDA at the November 21st game at Excel Energy Center vs. the Colorado Avalanche. This is an opportunity for 10 individuals to Fill the Boot and then enjoy the Wild game. Last year our members were not only successful in raising funds to fight the terrible specter of neuromuscular disorders, but in having a great time at the games after! Volunteers will work at the 5 gates into the venue from 5:30p - 7:00p and then meet with MDA representatives turn in your donations. MDA will then provide passes to the night's game. If you are interested in volunteering, ALL SLOTS HAVE BEEN FILLED, THANK YOU FOR YOUR INTEREST.
Additionally, the MDA is looking to say thank you to members of Local 21 for all the work they put in this year. The MDA is has given Local 21 a table of 10 to attend their Muscle Team Gala in Saint Paul on November 19th at the Union Depot. The evening goes from 5:30p - 9:30p and includes cocktail hour, entertainment, live and silent auction, dinner and a program. Any member interested in attending should call Sam Severtsgaard at your earliest convenience at 612-735-7124.
Fraternally,
Sam
Protect us, so we can protect you
St. Paul Firefighters Local 21 has endorsed the following candidates for re-election to the St. Paul City Council.
Ward 1. Dai Thao
Ward 2. Rebecca Noecker
Ward 3. Chris Tolbert
Ward 4. Mitra Jalali Nelson
Ward 5. Amy Brendmoen
Ward 7. Jane Prince
The Members of Local 21 believe that these incumbent Council Members work in the best interest of your Firefighters when making difficult budgetary decisions. We stand with these Council Members so we can continue to provide great service to the citizens and visitors of St. Paul. Please Remember to get out and vote November 5th.
St. Paul Firefighters Local 21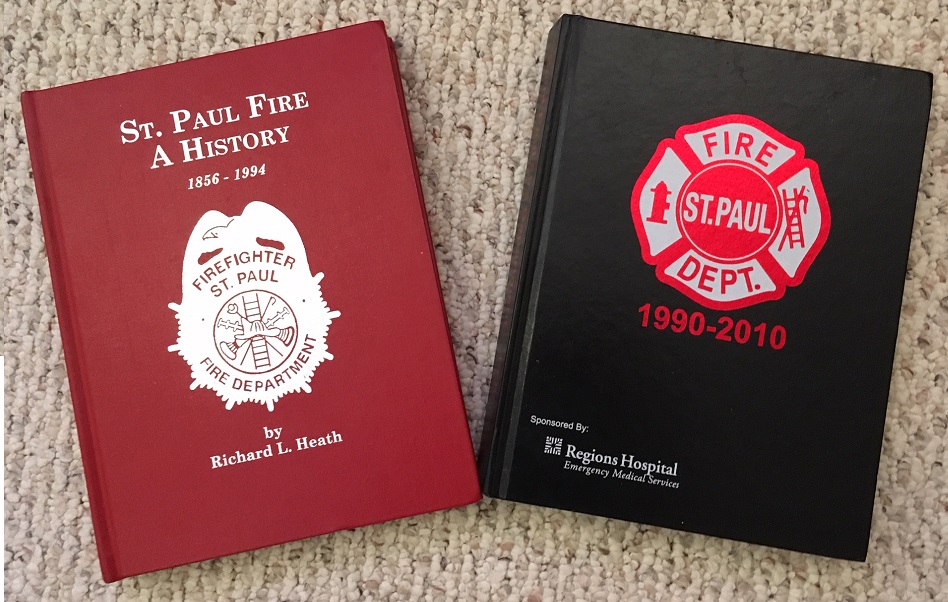 Attention St Paul Fire Department Members:
We have partnered with Heritage Portraits & Albums to photograph our department members so we can create a Heritage Album for our organization. This full color hardbound Album will include all our members photos—that opt to participate—as well as document in pictures and text, the rich history and current events of our organization. This will be YOUR book about our organization and will make a great heirloom for you to pass down through the generations documenting your service with this organization.
To make this endeavor a success, we are hoping 100% participation from our members, but this is not a mandatory requirement of the department if you choose not to participate.
Heritage Portraits & Albums will offer professionally produced prints of the portraits, candids and departmental promotional shots captured during this event. You may bring family, specialty gear or any other extra outfits for additional photos. Heritage is here to make this event special and would love to photograph what is most important to you. Everyone who participates will have the opportunity to purchase packages and the department Heritage Album at the time of the event. You are under no obligation to participate or purchase anything. Again, we are striving for full department participation.
The department will be managing all portrait appointments and companies will be notified when to arrive. Questions about this project contact Community Relations Chief Gerone Hamilton 651-228-6231 Gerone.Hamilton@ci.stpaul.mn.us
Brothers and Sisters,

I want to thank all of you who made this year's fundraising possible! The time and energy you give to this cause do not go unnoticed and I am grateful for all you do. We continue to hold to the commitment made 65 years ago to support the MDA in their mission to fund research and provide resources to those afflicted by neuromuscular diseases.

This fall we will again have opportunities to Fill the Boot at Wild Games, details in the near future. As always please reach out to me with any questions or suggestions that you have.

Fraternally,
Sam