| | | |
| --- | --- | --- |
| Welcome | | You are not currently logged in. |
| | |
| --- | --- |
| What's New at IAFF Local 21 | |
Dear Local 21 Brothers and Sisters,
Year after year we continue to have a strong partnership with the Muscular Dystrophy Association and the IAFF when we are called upon to raise money to fight muscle disease with our nationally recognized Fill The Boot campaign. Year after year, our Membership has called for a blend of off-duty and on-duty ways to support this endeavor and MN Wild games is our latest opportunity to Fill The Boot.
Coming up quickly is the October 25th game at the Xcel Energy Center, MN Wild versus the LA Kings. Game start is at 7pm. Local 21 is looking for 10 Members total; 2 to fill at each of the 5 gates at the Xcel. This is a very similar production to how the Salvation Army fundraises. You and a partner (or a group) will stand at the gate entrance and collect donations. The MDA is providing adequate signage to help keep the public informed that this is firefighters fundraising for charity and not the Fire Department. The MDA is also providing a locked, free standing donation receptacle that you will be attending. Passersby will be able to deposit money directly into the receptacle or the boot that we are holding out to them. You will be working from 5:30p - 7:00pm (game start) and then given passes by the MDA staff to get into that night's game. Just before 7pm, MDA staff will be coming to each gate and collecting the money.
To view which time slots and locations are available CLICK HERE
To sign up to work a date and location CLICK HERE
Fire Ops was a big success!
Thanks to City staff and Deputy Mayor Tincher for participating.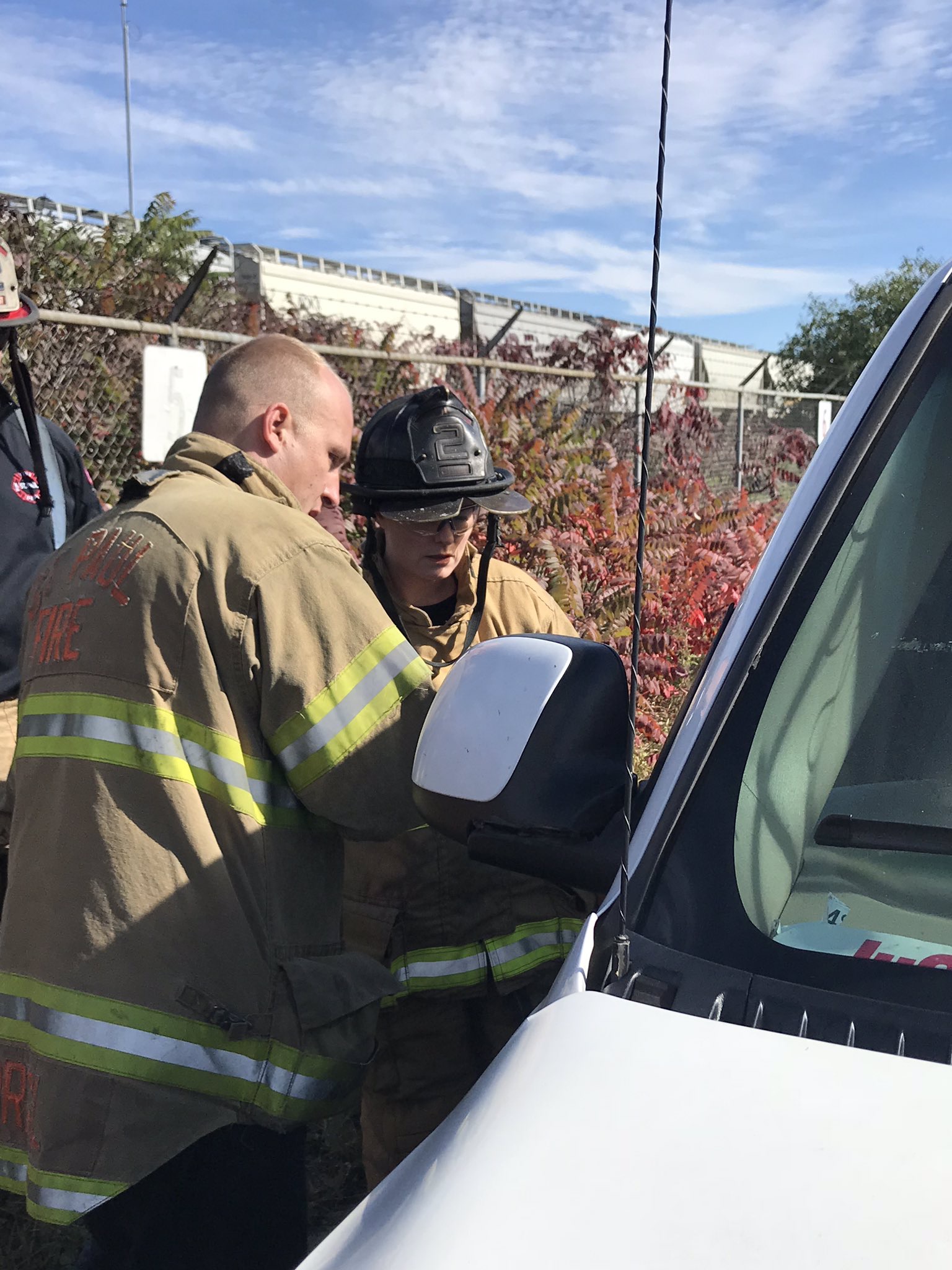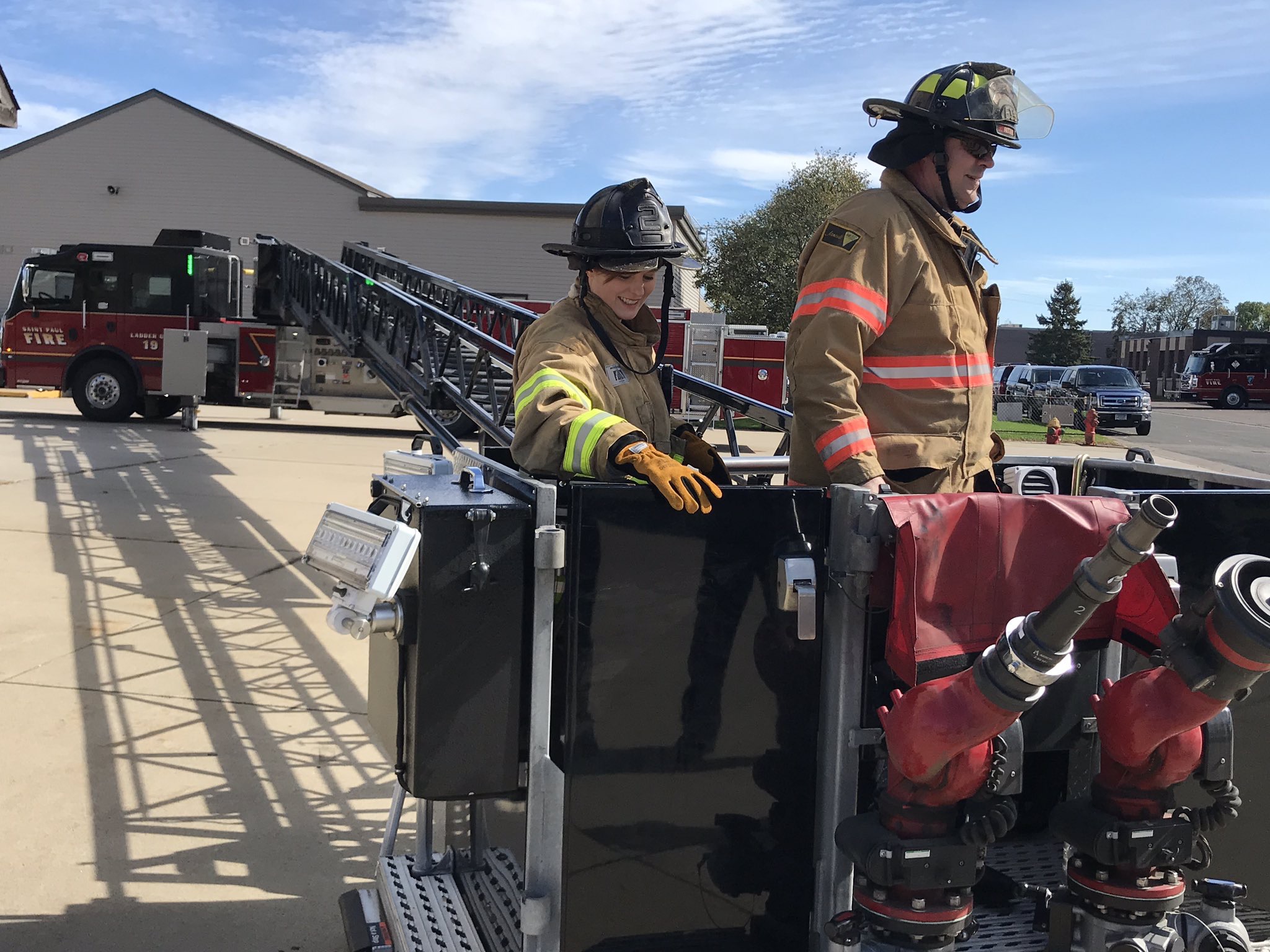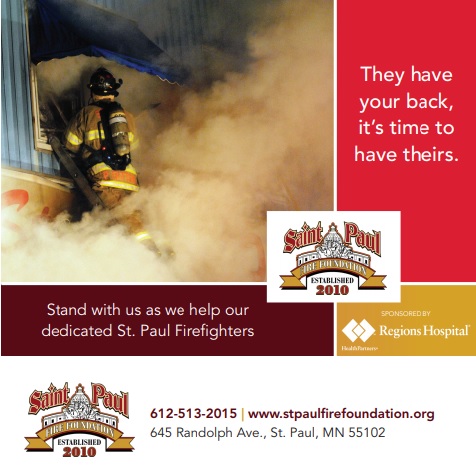 The Saint Paul Fire Foundation Fireball is just days away!
Order your tickets and/or tables today!

THE FIREFIGHTER DISCOUNT CODE (fireball18) HAS BEEN EXTENDED TO SEPTEMBER 28

The Saint Paul Fire Department has an opportunity to participate in a study that will have long term impact on firefighter fitness throughout the nation. The Health Partners Institute has been awarded a grant to evaluate cardiorespiratory fitness among active firefighters. The study will utilize the most current technology to assess individual aerobic capacity and body fat. This study is completely confidential, completely voluntary and has been approved by the Institutional Review Board.
This study is supported by the officers of Local 21 and Local 3939 along with the Fire Administration.
Please consider participating in the unique study.
Firefighter CRF Pilot Invitation Email
SUBJECT: YOU'RE INVITED: Cardiorespiratory Fitness Research Study
To: Firefighters at local metro fire departments
----------
Dear local firefighter,
We are writing to invite you to participate in a research study called Firefighter Cardiorespiratory Fitness (CRF) Pilot. We are reaching out to you because you are a firefighter employed by a metropolitan fire department in Minnesota.
The purpose of the Firefighter CRF Pilot study, sponsored by Hologic Inc., is to obtain more accurate information on body composition metrics and reducing cardiorespiratory risk in firefighters. Hologic is the manufacturer of the Horizon dual X-ray energy absorptiometry (DXA) Bone Densitometer, which is the machine that will be used in this study to measure your body composition (please see study description below).
We are looking for 55 individuals to take part in the Firefighter CRF Pilot study during Phase I and 275 individuals to take part in the study during Phase II of the study.
If you are interested, we will be scheduling a time to visit your fire department in the coming weeks to complete an evaluation. We will share your name with your local fire department in order to work to schedule your appointment during your on duty hours. At this first visit, we will ask you to review the study consent form, ask you to complete a survey, measure your height, weight, waist circumference, blood oxygen levels and resting heart rate, and complete a 2,000 meter rower test to measure your VO2max (the maximum oxygen consumption during intense exercise). This visit will last about 60 minutes.
Once you have completed this visit at your local fire department, we will ask you to complete two more evaluation visits as part of the study:
1) One visit will occur at the White Bear Lake Performance Plus (DBA Health Strategies) office (2734 County Rd D, White Bear Lake, MN 55110) where you will complete a treadmill VO2max test. The time commitment for this VO2max test is about 30 to 60 minutes.
2) The other visit will occur at the HealthPartners Riverside Clinic (2220 Riverside Ave, Minneapolis, MN 55454) with the Radiology Department where you will complete a dual X-ray energy absorptiometry (DXA) scan that will measure body composition, in terms of fat and lean tissues in the body. This process takes a few minutes and is not uncomfortable. The machine scans your body, taking a picture of it. You will be asked to lie on your back on a scanning table. You will be asked to remove all clothing and jewelry to complete the test but will be given a pair of paper shorts and a cotton gown to wear during the screening. In total, this visit will last about 30-45 minutes and can be scheduled between the hours of 8:30am-3:30pm Monday through Friday.
After all test results have been collected, you will be given a compiled results report with individualized interpretation of all measurements and test results from study physicians. These will be distributed in-person at your local fire department or by mail and participants will be granted the opportunity to sign up for a brief 1:1 in-person consult with study physicians.
If you are interested, please click the link below to complete a short survey to let us know you are interested in participating. Of those who complete the survey, we will randomly select up to 55 individuals to participate in Phase I of the study in the coming weeks. These individuals will be notified via email of their selection and request their attendance at the local fire department evaluation visit. You will also find a PDF of the study consent form attached to this e-mail for your review. You do not need to sign this consent form prior to completing the survey, but it has been provided as a way to provide more information about what the study will involve. Study staff will review this consent form with you at your first study visit at your local fire department.
Individuals who have not been selected to participate in the study during Phase I, will have a chance to be offered the opportunity to participate in the study during Phase II of enrollment in 2019.
https://hprfstudies.org/redcap/surveys/?s=NEW4ECREWF
If you have any questions about the study you may contact the Study Project Manager, Dani Bredeson, at 952-967-6738 or email atFirefighterCRF@HealthPartners.com Taking part in this study is voluntary. Your decision will not affect your relationship with HealthPartners or the HealthPartners Institute, nor your employer.
Thank you for your time and consideration!
Sincerely,
Zeke McKinney, MD, MHI, MPH
Principal Investigator, Firefighter Cardiorespiratory Fitness Pilot Study, HealthPartners Institute
Faculty Physician, Occupational Medicine, HealthPartners
Ralph S. Bovard, MD, MPH, FACOEM, FACPM
Co-Investigator, Firefighter Cardiorespiratory Fitness Pilot Study, HealthPartners Institute
Faculty Physician, Occupational Medicine, HealthPartners
Kevin R. Ronneberg, MD
Co-Investigator, Firefighter Cardiorespiratory Fitness Pilot Study, HealthPartners Institute
Vice President and Associate Medical Director, Health Initiatives, HealthPartners
Nicolaas P. Pronk, PhD
Co-Investigator, Firefighter Cardiorespiratory Fitness Pilot Study
President, HealthPartners Institute


Twin Cities Firefighters Block Party for Operation Warm is back! This year we will be right in front of the Fulton Taproom on 6th Ave. N. with more great music, great food and of course a great cause.
CLICK LOGO ABOVE FOR MORE DETAILS AND TO PURCHASE ADVANCE TICKETS

Your donation helps Operation Warm buy brand new American made coats for kids in your community. We have partnered with Elementary schools in Minneapolis, St. Paul and the Boys and Girls Club to make sure local kids get the help they need to make winter a little warmer.

Food
Fulton Taproom Kitchen - Our shiny airstream will be pumping out some amazing burgers, sandwiches, and snacks during the party, so come hungry!

Music
Dr. Mambo's Combo - Minneapolis' quintessential soul, funk, and R&B band will be blowing all our minds, just blocks from where they've played every Monday, since 1987.
All Tomorrow's Petty - A Tom Petty Tribute band that will make you realize just how many Tom Petty hits you love and know played by a bunch of the Twin Cities raddest musicians.
Nate Amor - Singer Songwriter
Ben Eaton

Beer
Fulton Beer of course!
Sweet Child of Vine IPA
Lonely Blonde
Hopstar IPA
Standard Lager

Come down, support your Twin Cities Firefighters and help get local kids into warm coats before winter hits us like a freight train.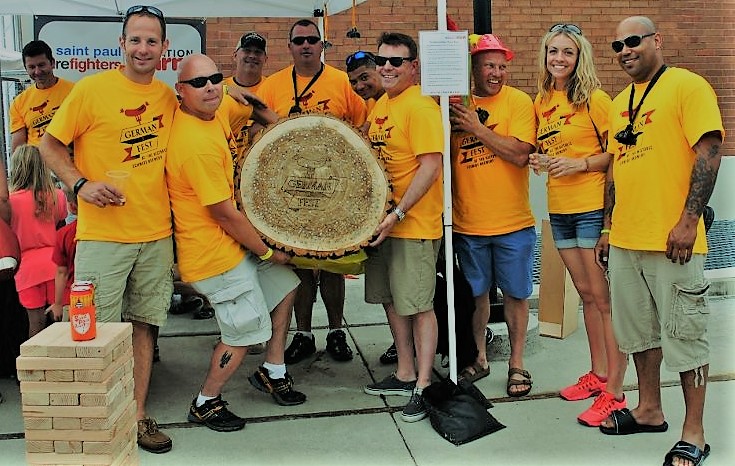 Dear Local 21,

On September 14th and 15th we have a busy and fun weekend of work for two of our charities, and we need your help to make it a success.
St. Paul Oktoberfest is returning to the Schmidt Brewery on Sep. 14th and 15th. Once again, we've been invited to run Nails and Ales. This year, proceeds from the game will go to support a new charity partner, Firefighters for Healing. This program, started by a former Minneapolis Firefighter, strives to support burn victims and their families. Check out their website, or contact Mark Erickson E-9 B, for more information.
Sign up to volunteer for Nails and Ales on the Local 21 website.
Also on Sep. 15th, it's our annual Twin Cities Firefighters Block Party. The event runs from 4-10pm, and is hosted in partnership with Fulton Brewing. This year's Block Party will take place right in front of the Fulton Tap Room, near Target Field. We have a great line up with 4 bands, Fulton Beer, and food. Bring some friends and help us raise money for Operation Warm (our coat distribution program). Tickets are only $10. To learn more about the event check out the website
www.operationwarm.org/fulton

Please feel free to contact me with any questions about either event. I hope to see you all at these parties.
Fraternally,
Colin Oglesbee
Program Director: Twin Cities Firefighters for Operation Warm
651-767-2369
Dear Local 21 and Honor Guard,

My family and I want to extend our most heart felt gratitude, to Local 21and all of the Honor Guard members, and those members who showed the true meaning of honoring and sharing in my dads memorial. My dad, although not huge on theatrics, was looking down on all of you with great pride, as does every firefighter in attendance. Your spit and polish, your attention to detail and your commitment to excellence is truly an inspiration to all in attendance. Ben, you and your bagpipes top it all off. St. Paul Fire, and local 21 are lucky to have people like you that volunteer your time, carry on the traditions of the fire service, and show such professionalism. You have made Dad and I very proud. Thank you from my heart, I will always remember what you did for me , dad, and my family.
Respectfully,
Mark Addyman

Grey hats are trucker Snapback / Black and White/Black hats are Flexfit