| | | |
| --- | --- | --- |
| Welcome | | You are not currently logged in. |
| | |
| --- | --- |
| What's New at IAFF Local 21 | |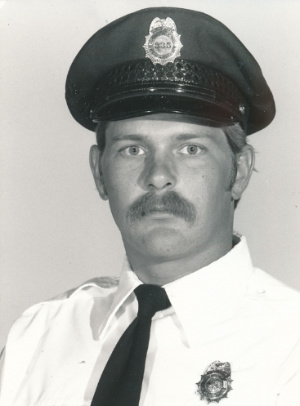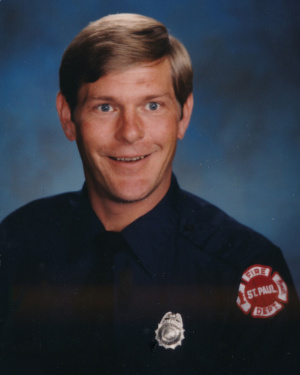 IAFF Local 21 regrets to announce the passing of Retired Firefighter Timothy Donatell. Firefighter Donatell started with the Saint Paul Fire Department on October 14, 1975 and retired on May 27, 1997.
Services for Firefighter Donatell:
Wednesday, February 6, 2019
Access Church In North Branch
Visitation 10:00 AM – Celebration of Life 11:00 Am
2019 Beer Dabbler MDA Fundraiser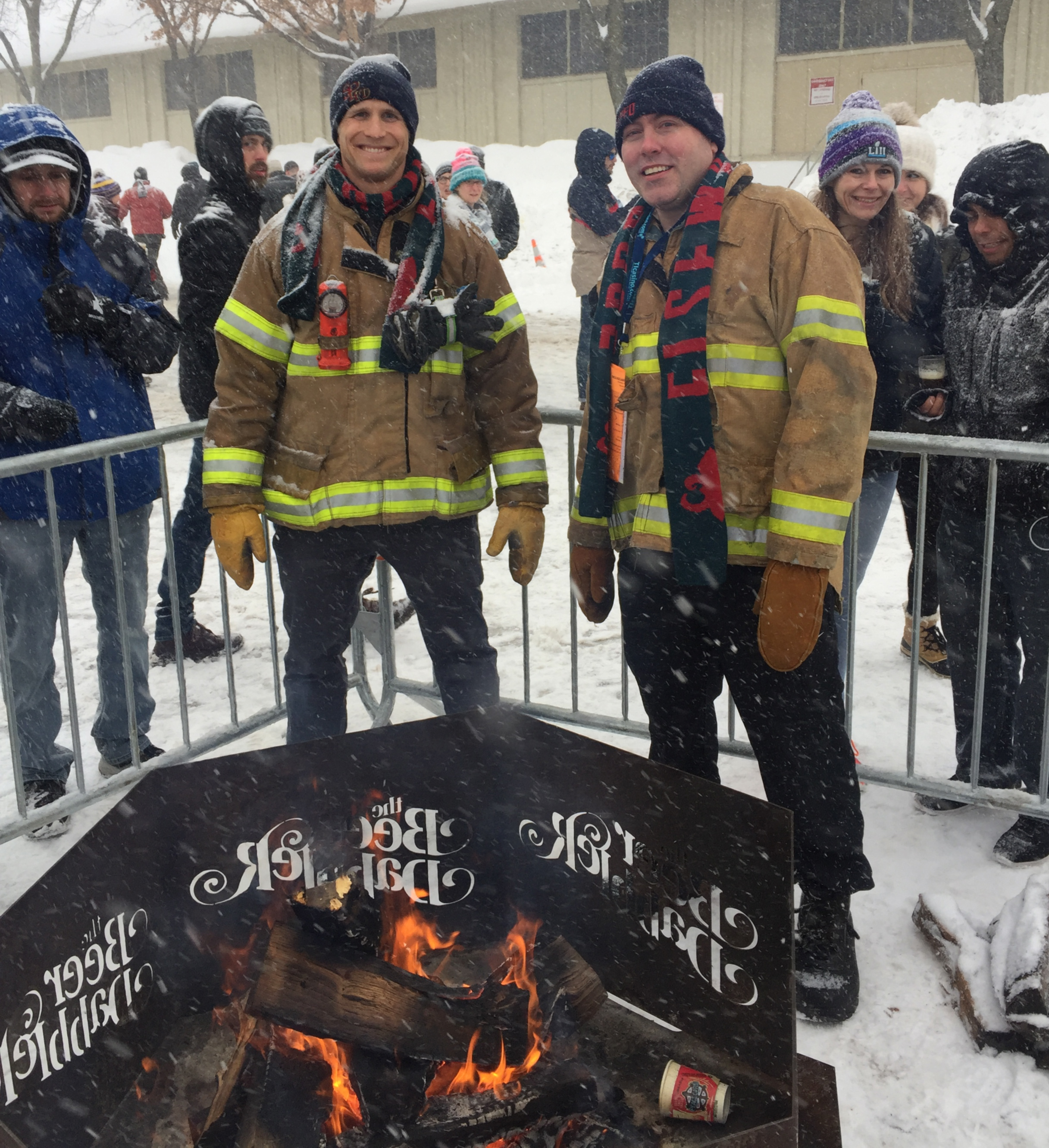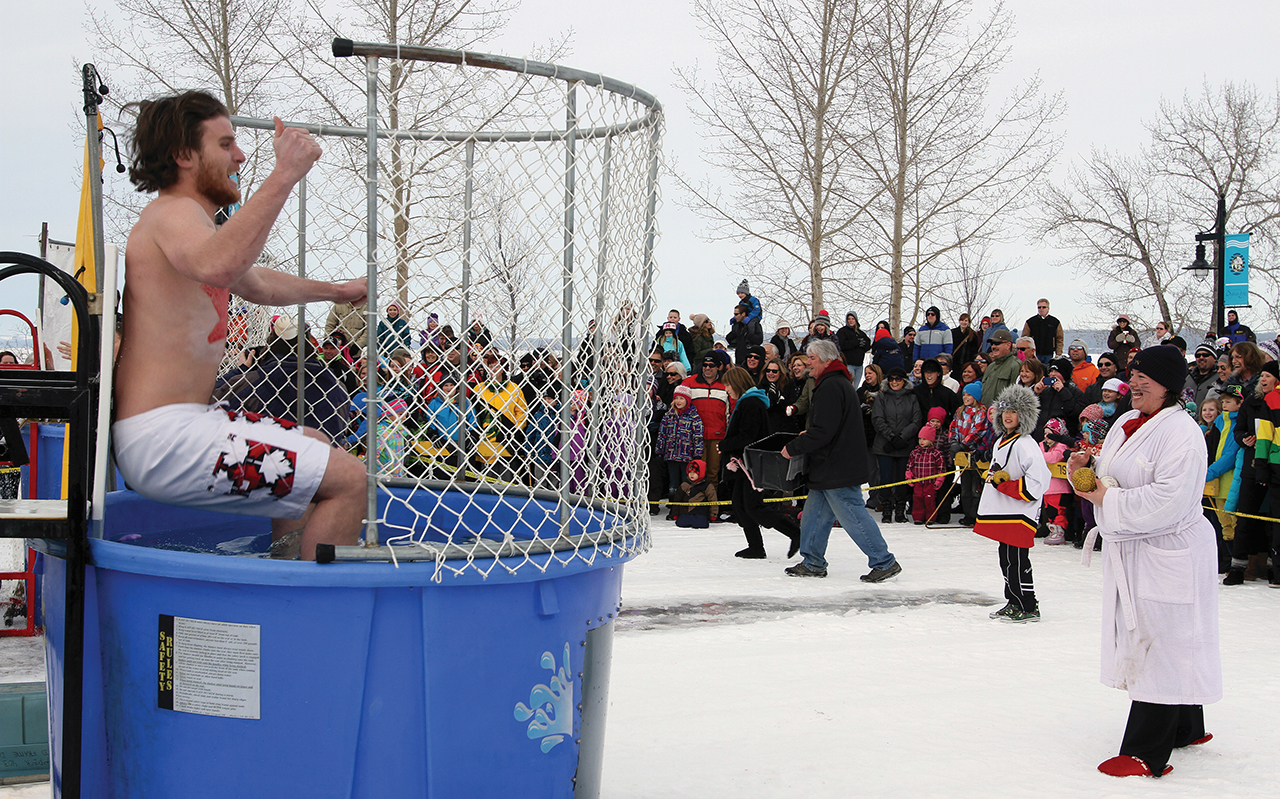 CLICK HERE TO SIGN UP FOR THE FIRE PITS OR DUNK TANK
CLICK HERE TO REVIEW THE SCHEDULE AND DATES AVAILABLE
Dear Local 21 Members,
We have been invited back to support the MDA with an OFF DUTY event at the 10th Annual Winter Beer Dabbler festival at the MN State Fairgrounds on Saturday, February 23rd (A SHIFT working.)
Local 21 Members have again been invited to raise money with a Fill The Boot drive at each of the 8 fire pits placed throughout the event grounds meant to keep festival goers warm. Equipped with a turnout boot and some signage, we will be collecting donations on behalf of our partnership with the IAFF and the Muscular Dystrophy Association. Proceeds will be donated to help fund local Twin Cities programs, families and research until a cure for neuromuscular disease is found.
In exchange for this fundraising opportunity, admission to the festival ($55 value) and a glass provided for sampling, the event coordinators for the Beer Dabbler have also asked that we keep overwatch of the fire pits to maintain safe distances between the crowds and the flames. The fire pits will be barricaded so at a minimum we just need to keep festival goers from climbing over the barricades. We did this last year with great success!
New this year we've partnered with August Schell's Brewery to host a Dunk Tank! There will be a heated tent to keep you toasty, but you'll take your turn along with some local brewery celebrities in the tank and get chilly for charity!
There are two shifts that Local 21 Members can sign up for. We are looking for a minimum participation of 2 people per fire pit and three people per shift in the dunk tank, but more is encouraged!
SHIFT 1 will be from 1:30p - 4:30p and begin 1 hour prior to the event start at 2:30p.
SHIFT 2 will be from 4:30p - 6:30p and will conclude when the festival ends at 6:30p.
SHIFT 1 is three hours and SHIFT 2 is two hours long. Logistically this will give Members who sign up for SHIFT 1 two full hours to participate and sample after they are relieved from their post up until the conclusion of the festival.
Members who sign up for SHIFT 2 can arrive at the beginning of the festival, participate and sample for two full hours up until you are expected to take your assigned post at the fire pit starting at 4:30p until the conclusion of the event.
You will not be able to sample while fundraising and keeping overwatch of the fire pits, but participation in the festival is encouraged before and after your shift!
Please visit the Local 21 website to sign up for the event!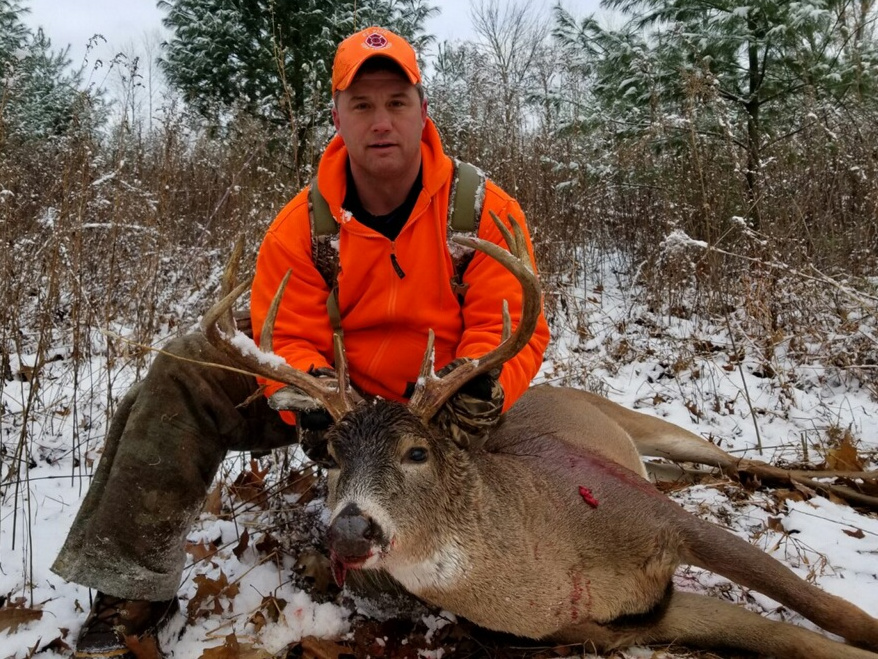 2018 Big Buck Contest winners (gun) this year is Tony Farina.
Tony harvested a 9 point buck with a Boone and Crockett score of 129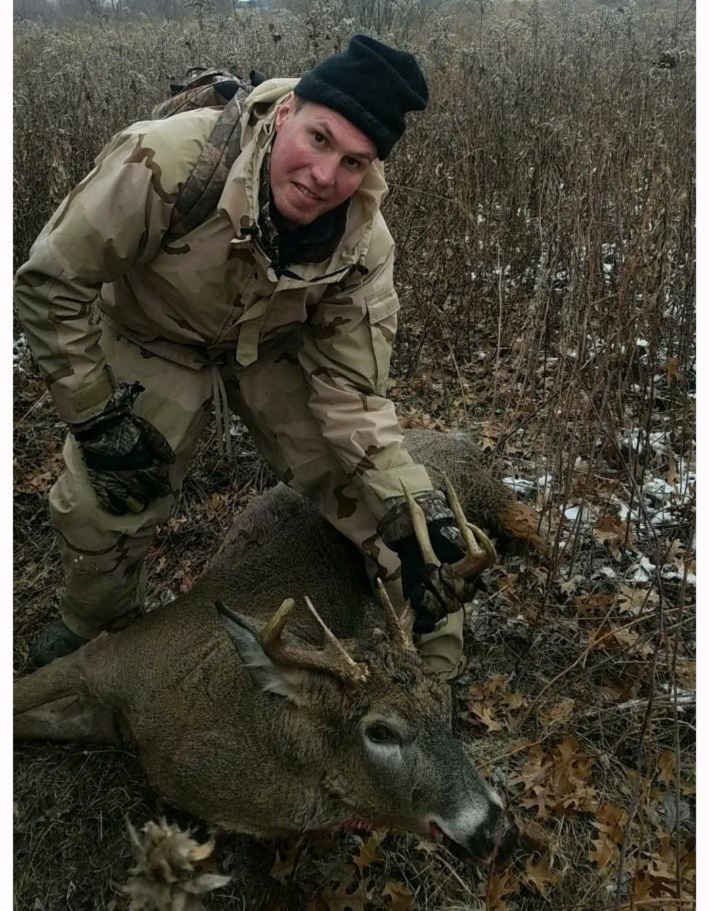 2018 Big Buck Contest winner (archery) is Brad Richgels with his Wisconsin buck harvest.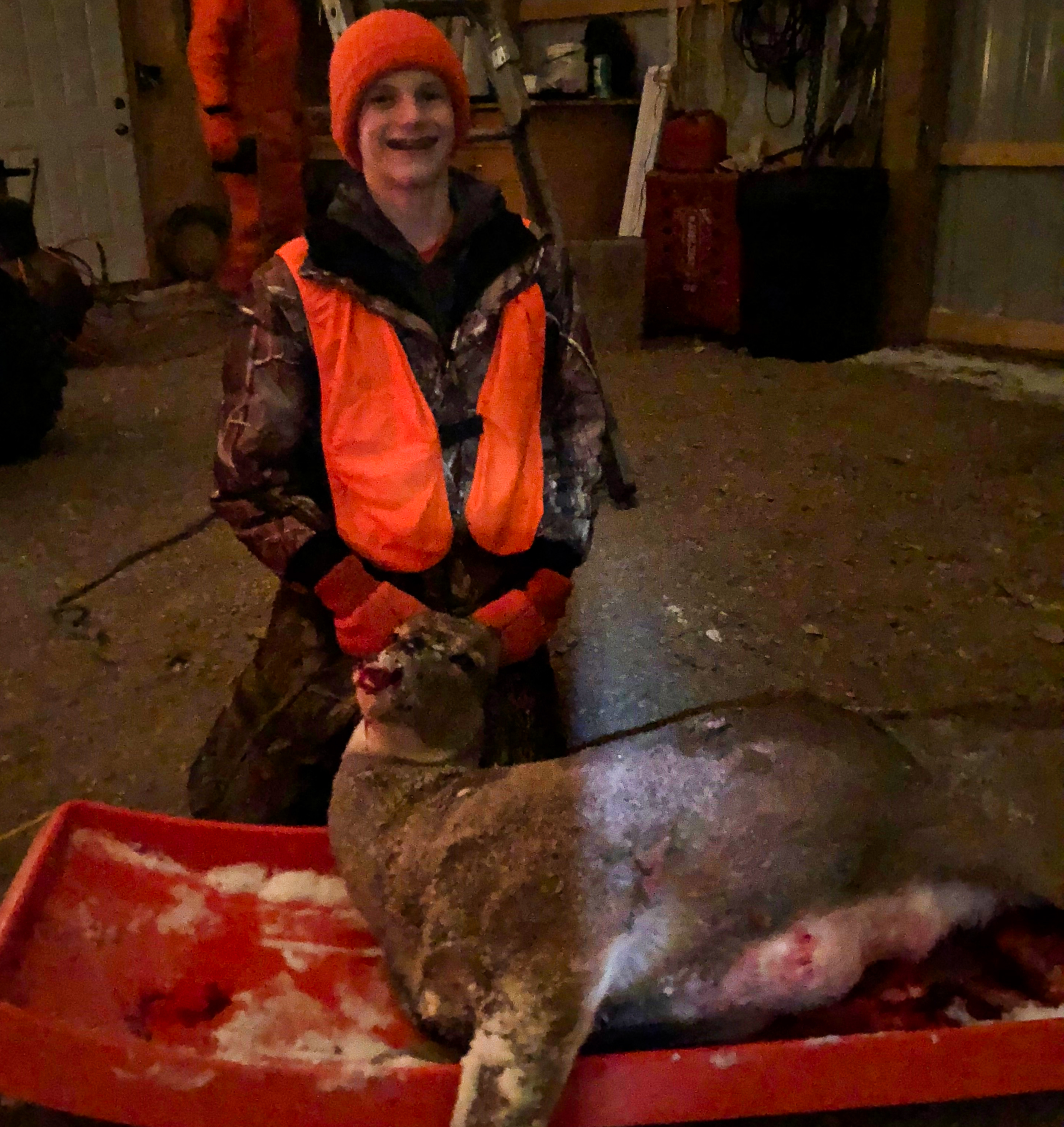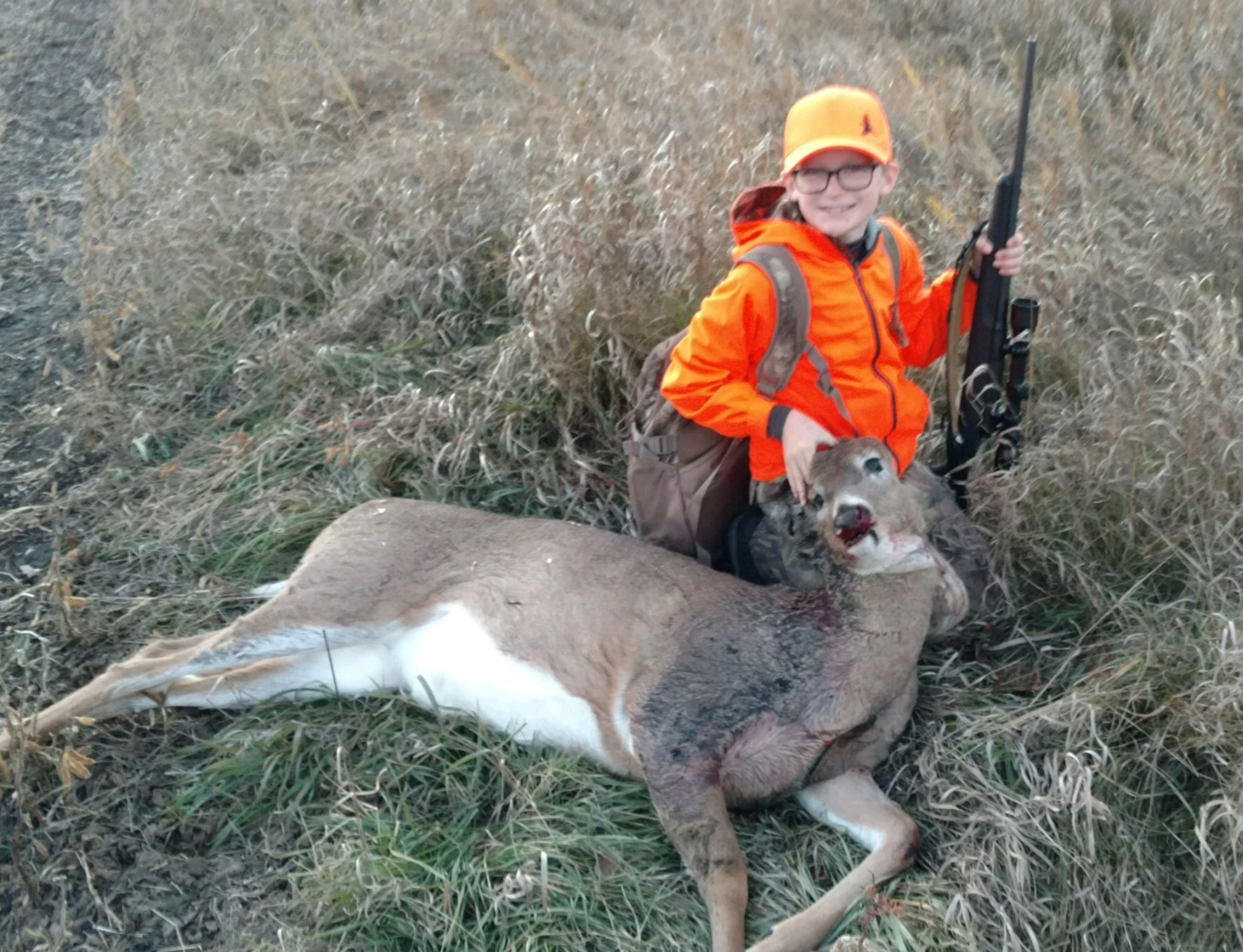 Youth Hunters this year are Tanner and Cooper Hoel each harvesting a doe.
Congratulations Hunters and thank you for sharing your hunting experiences with us.
Please help me and Local 21 get information out there about this contest. The youth hunters are amazing! There is no deadline for getting them a trophy and a prize, provided by Local 21. Just send me a picture of your hunter and current deer harvested.
Thanks,
Mark Kaiser, Contest Coordinator
SQ2 St. 14
Results of Local 21/3939 Merger Vote:
A "Yes" vote was a vote to merge
A "No" vote was a vote to not merge
Results:
Yes- 116
No- 38
Motion to merge passes 75% - 25%.
These results will be provided to IAFF 5th District Vice President Tom Thornberg. VP Thornberg will carry these results to the IAFF Executive Board for final approval from the IAFF.