| | | |
| --- | --- | --- |
| Welcome | | You are not currently logged in. |
| | |
| --- | --- |
| What's New at IAFF Local 21 | |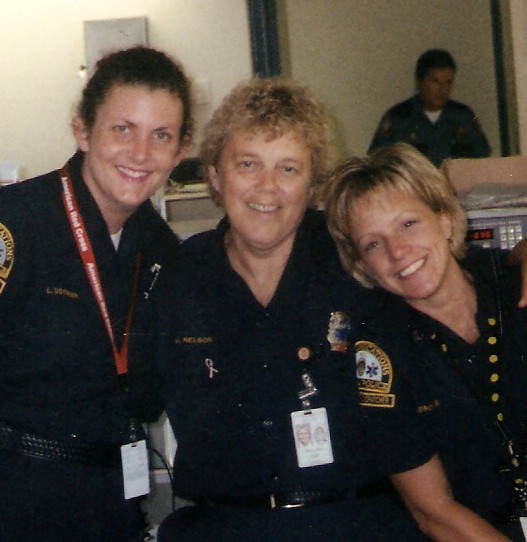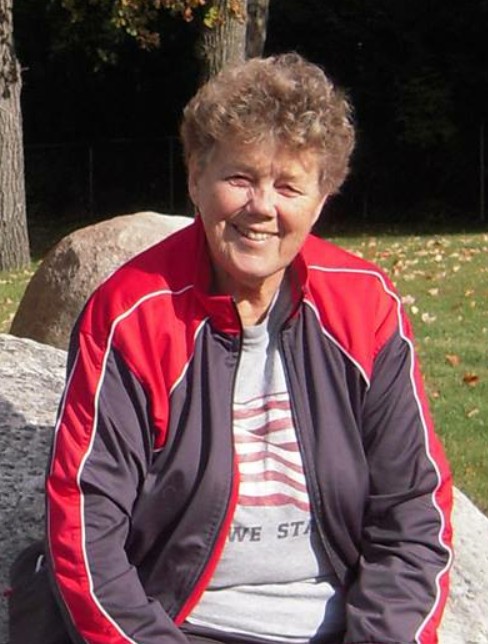 Local 21 extends its deepest sympathies to the family and friends of retired Saint Paul Fire Dispatcher, Karen Nelson. Karen passed away on Wednesday, February 21, 2018. She started working in Dispatch in June of 1990 and retired in 2002.
Funeral arrangements will be published once they are known.
Calling all chili cooks!!!
Brothers and Sisters,
Local 21 is looking for a couple of guys or girls who can cook a great pot of chili for the Great Balls of Fire Chili Cook Off supporting Firefighters for Healing.
The chili competition takes place on Thursday, March 1st from 5:30-7:30 pm at The Rock Bottom Restaurant. There will be awesome prizes for 1st,2nd, and 3rd place finishes. The event will also have a silent auction.
Local 21 will be competing with other fire departments from across the Twin Cities (2 stations from Minneapolis Fire, Coon Rapids Fire, Anoka/ Champlin Fire, Maple Grove Station 4, Andover Fire, and Brooklyn Park Station 2. We are hoping to get one if not 2 teams (A shift vs C shift) to participate. Food and beer will be provided.
If interested contact Mark Erickson (Engine 9 B shift) at 612-685-2410.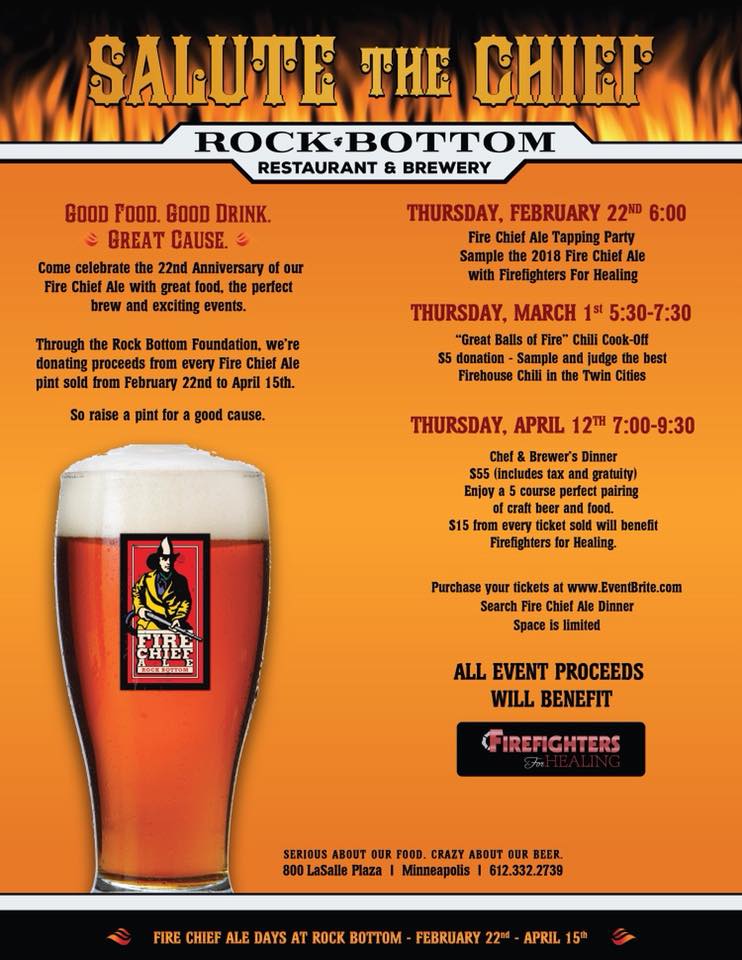 The previously scheduled March Union Meetings on March 6th and 7th have been changed to March 13th and 14th.
Dear Local 21 Members,
We are desperately short of volunteers for our Beer Dabbler X Fill The Boot fundraising event this Saturday, February 24th, 2018!
We need L21 Members on site at 1:30pm and the event goes 2:30pm - 6:30pm.
We are only asking for a 2 - 3 hour commitment and the rest of the time is yours to drink free beer and enjoy complimentary admission to The Beer Dabbler festival.
You can sign up for shifts on the Local 21 website or call/text/email Kyle Thornberg at 612 . 598 . 7010 or kylethornberg@gmail.com
The festival is coming up quick and we only have half of the firefighters we need to make this fundraiser successful with a bold SPFD presence. If you know someone that is on the fence or can recruit anyone to sign up, please do. Retirees, family members and firefighters are all welcome to participate in this off-duty MDA fundraiser.
Looking forward to making a great first appearance for IAFF Local 21 at Saint Paul's own Beer Dabbler festival!
Fraternally,
---
Kyle Thornberg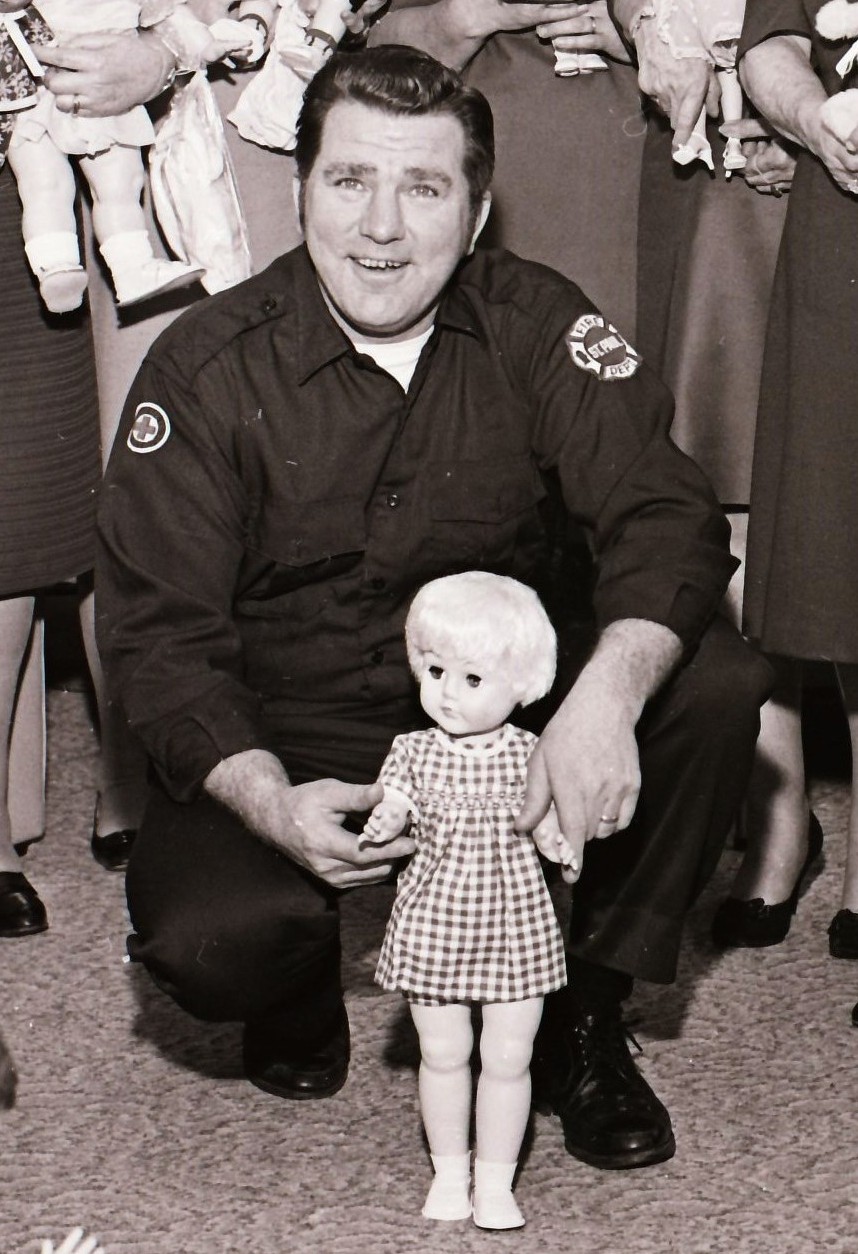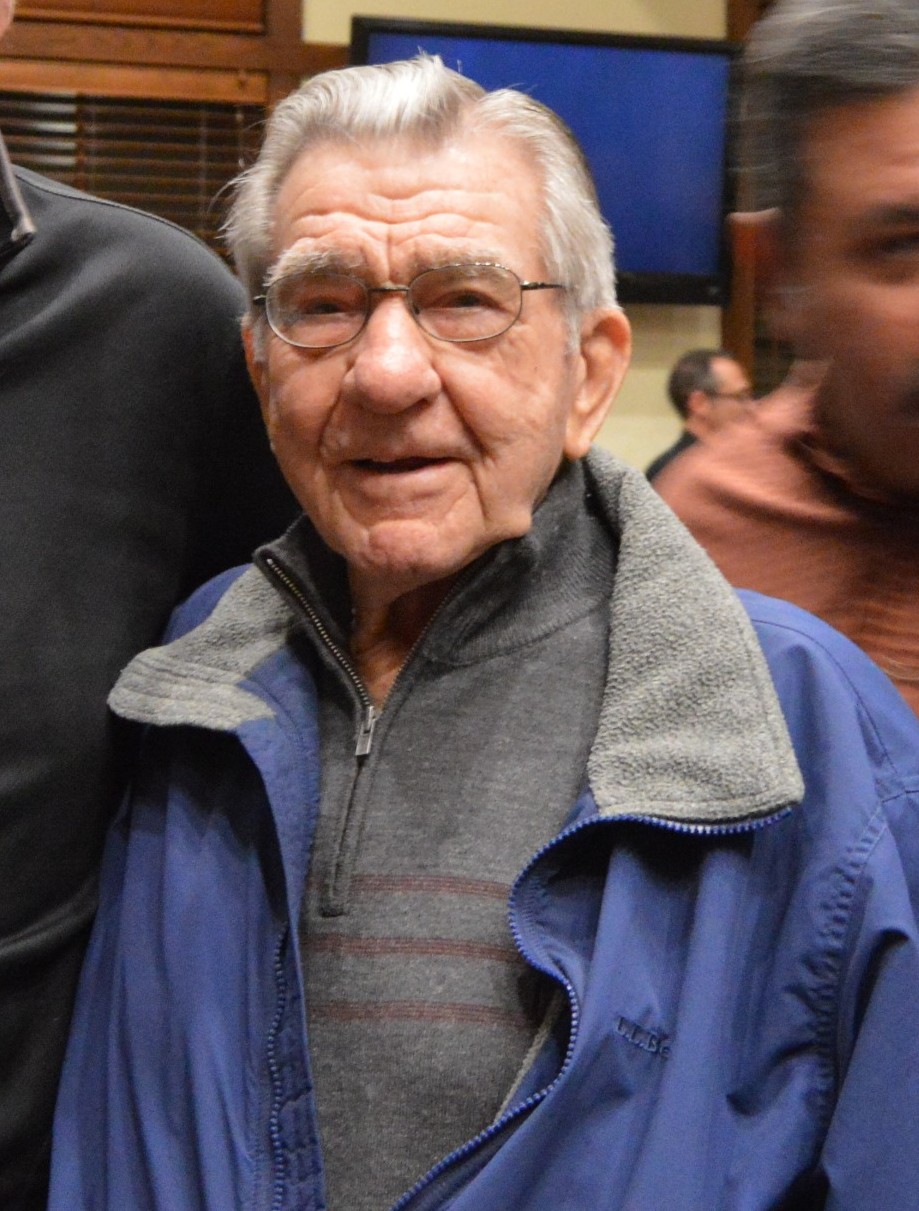 Firefighters Local 21 extends its deepest sympathies to the family and friends of retired Firefighter Richard "Dick" Johnson who passed on February 8th. Firefighter Johnson served the Saint Paul Fire Department for 42 years and also served the Minnesota Professional Fire Fighters Association as President. He was especially proud of his work toward securing PERA benefits and his involvement in the Toy Program
Dick's family will hold a small, private remembrance. Memorials preferred to The Salvation Army of St. Paul.
Saint Paul and Minneapolis Fire
Ski day at Afton Alps
February 20th from 0930 – Close
$21 Lift Ticket and Rental for family and friends
Snacks and beverages provided by Local 21 and Local 82
Local 21 members, our next Wills for Heros event will be on April 16th beginning at 1700 to 2100. There are some slots that are already spoken for but we will try and accommodate everyone interested in getting either a new will or update an existing will. Any questions please call me.
Thank you,
Ken Zepeda
(H) 763-862-2967 / (C) 612-867-6799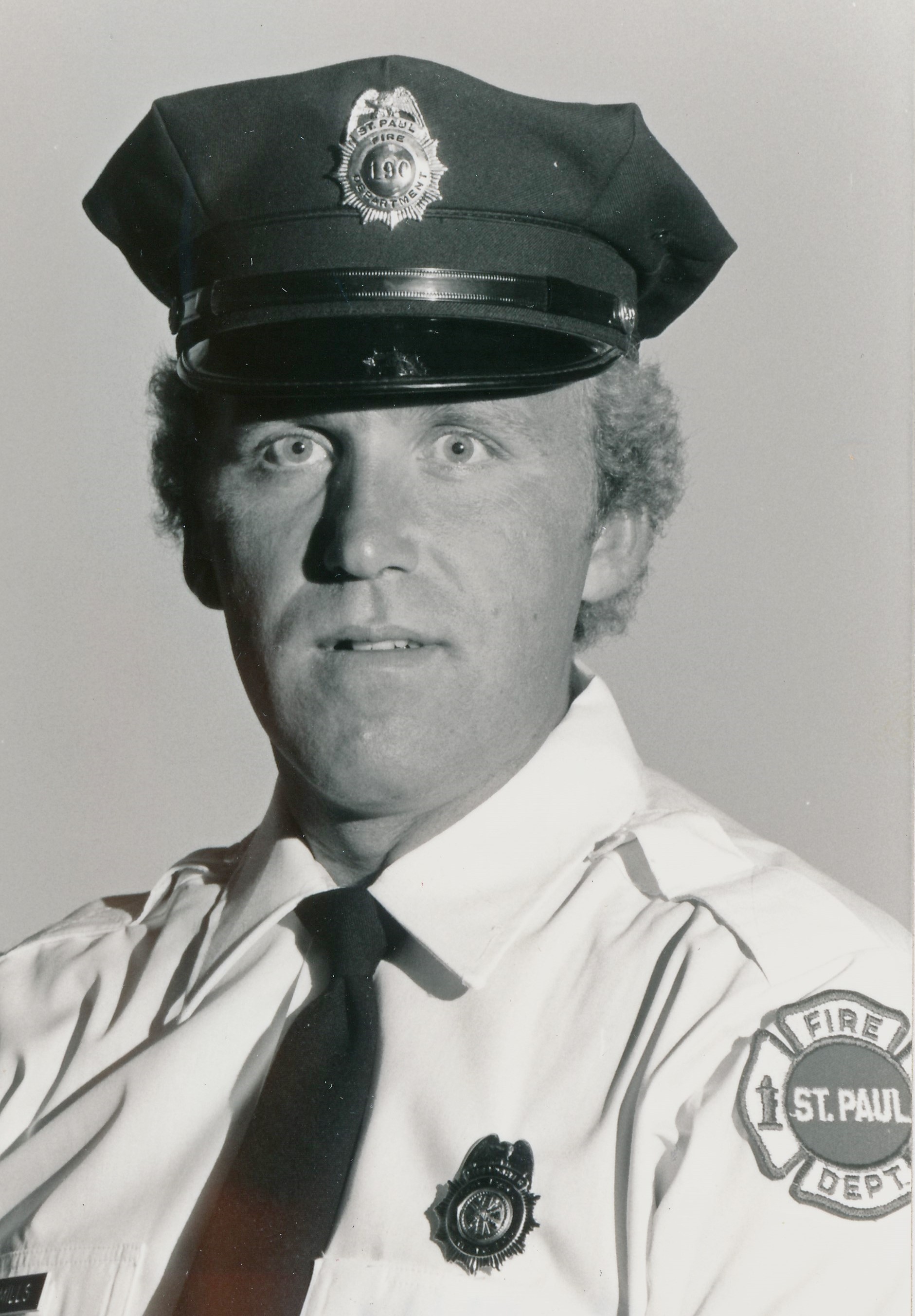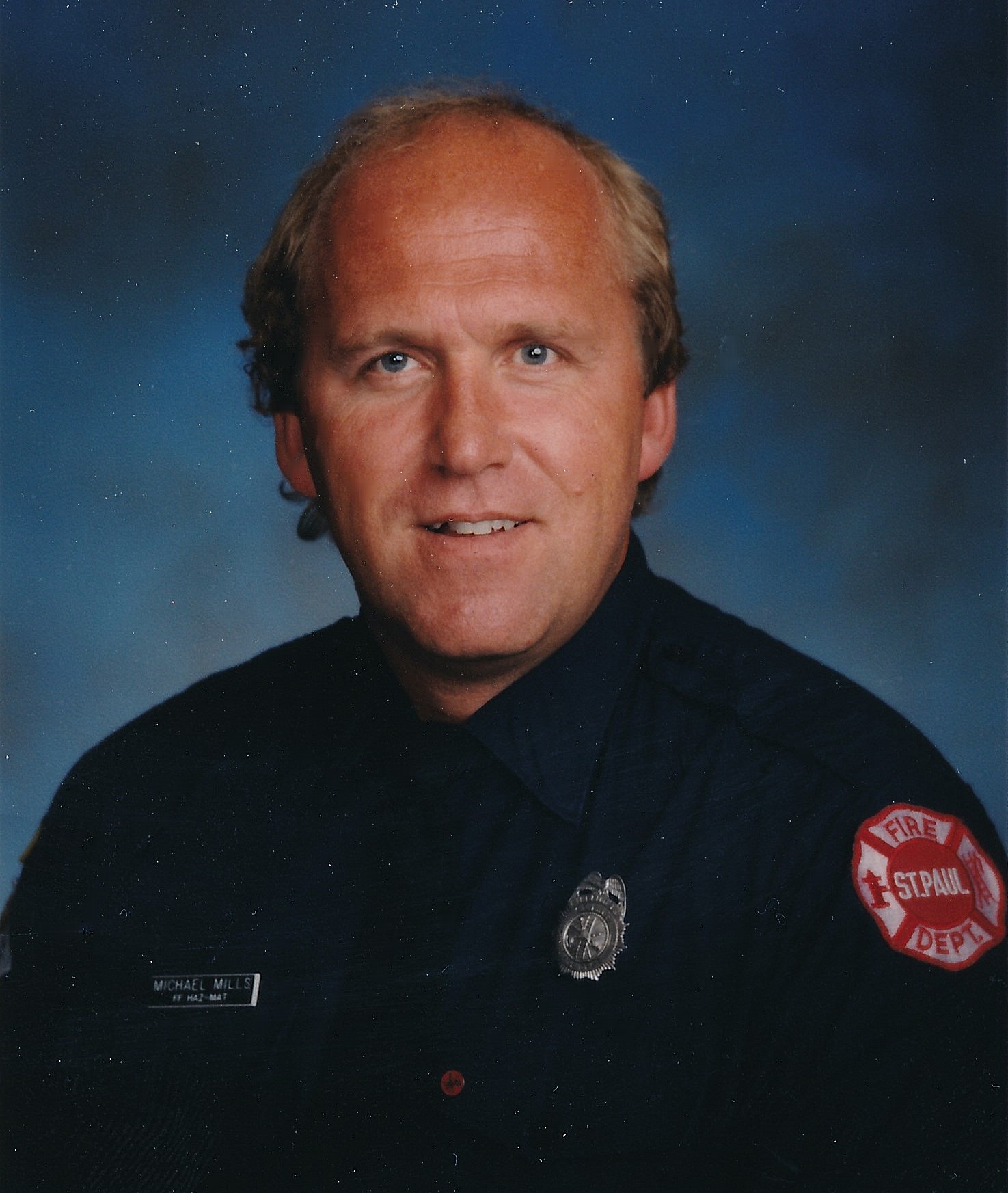 Firefighters Local 21 extends its deepest sympathies to the family and friends of retired Firefighter Michael Mills Sr. who passed on February 2nd. Firefighter Mills started with the department on June 13, 1980 and retired on November 30, 2000.
Visitation 12-4 PM Sunday, February 11 at Willwerscheid Funeral Home 1167 Grand Avenue St. Paul, MN 55105. Private Service and interment.