| | | |
| --- | --- | --- |
| Welcome | | You are not currently logged in. |




Saint Paul Fire Chief Tim Butler has been formally
Censured via Resolution #25 at the
2016 International Association of Fire Fighters Convention

October 25 - Supermedics Fully Staffed
| | |
| --- | --- |
| What's New at IAFF Local 21 | |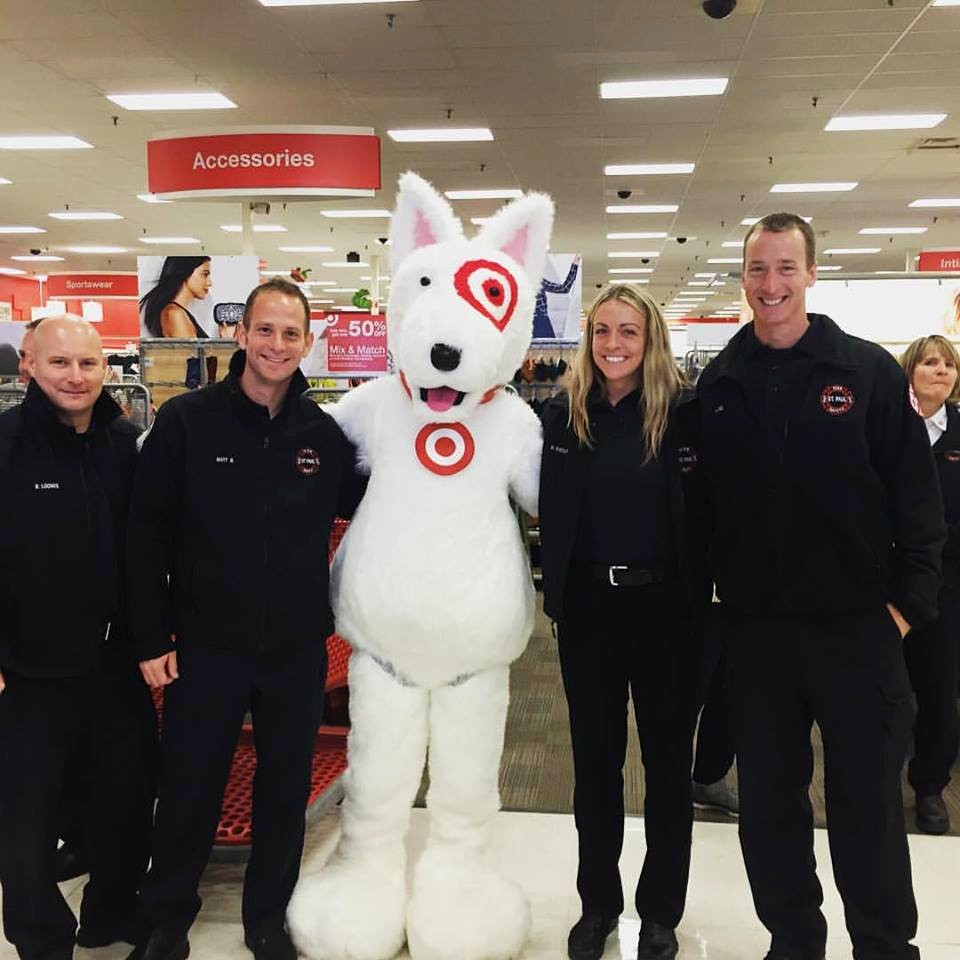 Heroes and Helpers – Volunteers Needed we are looking for 20 firefighters to help with this event at the East Side Target on Dec 10, 2016, from 0900-1300 hrs. Please email D3-A Dan Moriarty if you are able to assist.
A 'BLUE' MASS Archbishop Bernard Hebda will celebrate a "Blue Mass" honoring the work of police officers and first responders and welcoming their families and the public. It will take place at 5:15 p.m. Nov. 2 at the Cathedral of St. Paul. The Mass is offered, says a notice on the Cathedral website, to honor our public servants' courageous service and ask for "God's protection and blessings as we all work together to build up the common good."

The 2016 Saint Paul Fire Foundation Fire Ball is Friday, November 4th at the InterContinental Saint Paul Riverfront Hotel. This event is the primary fundraiser for the Foundation that supports many of our initiatives. Local 21 members have seen benefits including, fitness equipment in the stations, Lucas devices, cardiac risk assessments, fiber optic intubation kits, hydrant flags and Class-A uniforms for the Local 21 Honor Guard to name some of the contributions. Fire department members and their guest can receive discounted tickets by using promo code FIREFIGHTER.

To learn more about the Fire Ball Click Here
Registration for the City Basketball league begins on 10/17/16. I need to know if we have enough players by then. The cost is $550.00 plus another $100.00 to get into the playoffs so don't say yes unless you are committed to playing. The games start on 11/28, Monday nights at either 6, 7, 8, or 9pm at Jimmy Lee or El Rio Vista Rec Centers. Please contact Jamie Smith or Bob Kippels asap if interested.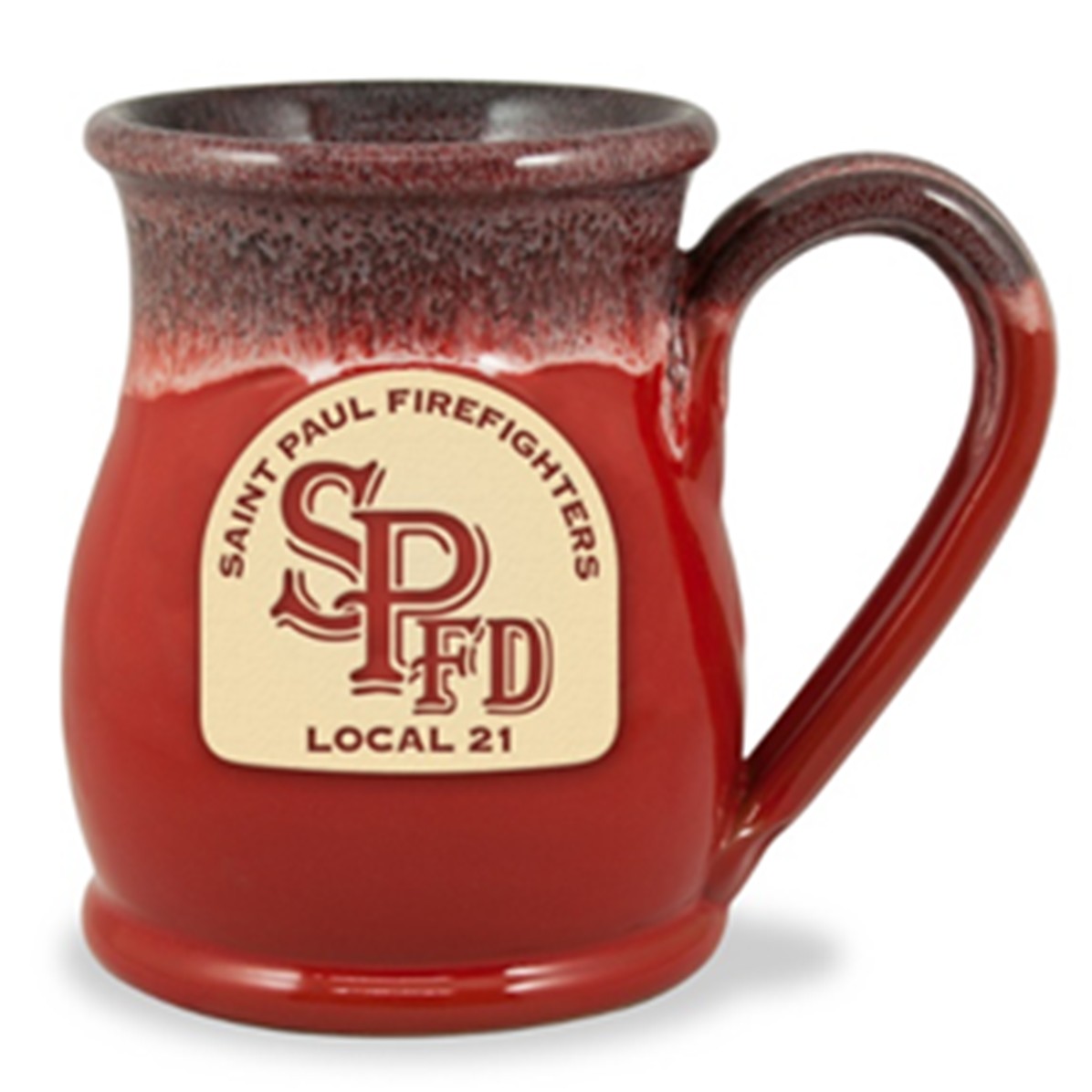 Bolder Options Fundraising Effort:
Local 21 has partnered with a local vendor, Deneen Pottery, to help raise funds in support of the Bolder Options mentoring program. Deneen Pottery, a 2nd generation St. Paul based company, has been hand-spinning fine pottery since 1972.
To show support of this fine program please consider purchasing an SPFD Local 21 custom made mug(s). Mugs are being sold for only $15. This high-quality custom hand-crafted mug will bring your coffee drinking experience to the next level. All mug proceeds go directly to St. Paul Bolder Options charitable organization, supporting Mentor/Mentee relationships built with at-risk St. Paul youth.
To accommodate the holiday season, there are two mug order options:
Option 1 - On 10/12/16 each station will be provided with an order sign-up sheet and payment envelope. Cash or check will be accepted. Please make checks payable to: Local 21. The payment and order deadline will be 10/24/16. Mugs will be delivered mid to late December to your respective station.
Option 2 - For a guarantee delivery date before Christmas, you must email me with your mug order on or before 3 pm, 10/17/16 . Please include: name, station, # of mugs to be ordered. Email to: nathan.yates@ci.stpaul.mn.us. Once your email order is received (before 10/17) you will also need to complete that same order on the sign-up sheet located at your respective station. All payments are due on 10/24/16 in the payment envelopes found at each station.
The above attachment is a computer generated image of the SPFD Local 21 mug design. Thank you for your generosity in supporting this program. Any ordering questions please feel free to email or call.
Thanks,
Nathan Yates
651-253-6108
The Power of the Dollar -2016 Charitable Giving
Captain Bob Kippels had a great idea- What if every Firefighter in St Paul gave just one dollar to the Saint Paul Fire Foundation each pay period…their total donation would be just $26….but the combined donations would add up to over $11,000. There is power in working together. You have until October 21st to make your donation online (link below) or use one of the forms in your Station- Please give today!

Why should I give to the Foundation you ask…Look what they have done for YOU!

Laryngoscopes, AED's in schools and Rec Centers, Heart Scans, Workout Equipment In The Fire Stations, Spirometry, Lucas Devices, Hydrant Flags, Honor Guard Uniforms and Scholarships for Firefighters!

Please choose to give to the Saint Paul Fire Foundation Today-Thank You

Click Here to Donate Online
YOU'VE BEEN CHALLENGED!



Prove that you and your team are stronger than the rest by signing up a 10 person team for the Hero's Haul Fire Truck Pull! Use Promo Code SAVE10 for $10 off per participant

WHO: Twin Cities Firefighters for Operation Warm
WHAT: Firefighters for Operation Warm program provides brand new American-made winter coats to local kids in need!
WHEN: October 8th, 2016 from 2-6pm (before the pre-season Wild game that starts at 7pm against the Jets)
WHERE: Seven Corner's Parking Lot in front of the Xcel Energy Center
WHY: High profile marketing and team building event. Plus, every team registered provides 10 children in need with a winter coat this year!

This fun events challenges teams of 10 to pull a Firetruck 75 feet as fast as they can. There will be food, music, beer and other family friendly activities!

Visit our website for more information and to get your team registered today! http://firetruckpull.com/minneapolis/

If you have any questions, don't hesitate to call or email me.
Colin Oglesbee
Co-Director Twin Cities Firefighters Operation Warm
651-767-2369
L21operationwarm@gmail.com
Just wanted to send out an update about Mike Selander's son Tim. Due to the increase in size of one of the brain tumors, Tim has lost most of the use of his left side. This loss of mobility and the layout of their home have created the need for an in home stair lift and a wheelchair accessible van. To help cover the costs a GoFundMe page has been set up on Tim's CaringBrigde website, if you wish to donate CLICK HERE. You can access this page when you sign into https://www.caringbridge.org/visit/furioust
The initial goal of $20,000 has already been surpassed by $5000 but all additional donations will go towards covering the costs of in-home health care not covered by insurance. Also feel free to make donations into the prayer fund. This goal has not been surpassed.
Saint Paul Fire Equipment Operator Jon Slavik and his family are currently in the process of adopting children from the Philippines. Please take time to read their story and if compelled make a contribution toward their adoption efforts. To learn more CLICK on the picture below.