| | | |
| --- | --- | --- |
| Welcome | | You are not currently logged in. |




Saint Paul Fire Chief Tim Butler has been formally
Censured via Resolution #25 at the
2016 International Association of Fire Fighters Convention
| | |
| --- | --- |
| What's New at IAFF Local 21 | |
Local 21 is looking for members to serve on the EMS committees. Please be dedicated to attending these committee meetings as these will lead us into our future as a department. Please contact a Chair Officer or Lambert for EMS to apply.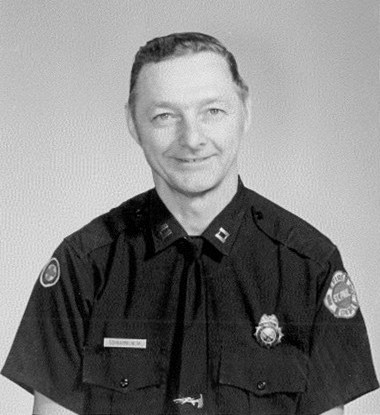 Local 21 regrets to announce the passing of retired Captain Walter Schramm. Captain Schramm started with the Saint Paul Fire Department on April 16th, 1950 and retired on January 29th, 1982. Retired Fire Captain Walter "Melvin" Schramm passed away on December 30, 2016.
Service Friday, January 6, 2017 at 2:00 PM at DIVINITY LUTHERAN CHURCH, 1655 Cottage Ave. E, St. Paul. Interment Fort Snelling National Cemetery on Monday. Visitation one hour prior to service. Memorials preferred. 651-777-2600 sandbergfuneralhome.com
Upcoming Ski Days at Afton Alps Ski Resort on Thursday January 19th and Wednesday February 22nd. Resort opens at 9:30 AM, cost is $21 for lift ticket and rental. Questions contact Ryan Christopherson, Ladder 20-C.
This is an open letter to City of St. Paul Politicians, Mayor Coleman, Citizens of St. Paul and the Members of the St. Paul Fire Department.
Regarding the recent comments from Fire Chief Tim Butler, the Leadership of St. Paul Firefighters Local 21 wish to set the record straight. The Chief presented facts about sick time abuse that quite frankly did not pass the smell test.
St. Paul Firefighters and Paramedics have a schedule and job duties like no other employees in the city. We respond to citizens that need assistance for many reasons without hesitation and in many cases, without regard for our personal safety. There are many instances of heroic actions of St. Paul Firefighters going above and beyond for the citizens of our great city and we understand and accept that being responders to emergencies comes with inherent risk to our own health and safety.
Many of our firefighters have been exposed to communicable disease, have been soaked with blood and other body fluids, have been spit on or been showered with germs from a cough that wasn't covered. Our members are exposed to unruly patients, dirty needles and children who have passed away in our arms. We are under attack by dangerous chemicals in fires that enter our bodies through the pores in our skin, being inundated with new cancer diagnosis' to members who are very young and to the national epidemic of mental health issues leading to suicide. St. Paul Firefighters are not immune to any of the above and are subjected to several more.
A firefighters schedule is a 24 hour schedule that results in us working an average of a 56 hours per work week. That is 16 hours more than the average civilian worker. With skyrocketing calls for help, response times not meeting the national standard and some companies running 18 to 23 calls a day, it is pretty evident that our members are the epitome of "doing more with less." In fact, this department finds itself in a deep crisis regarding the budget, and with no administrative plan, there is no end in sight.
Now, since Chief Butler presented a list of what he touted as the facts of firefighter sick time abuse, the Local 21 leadership wishes to present the real facts that the Chief failed to mention. Please understand the following as hard facts and informative numbers that paint the real picture of sick time usage by department members.
--St. Paul Fire budgets for an average of 2.77 sick calls per firefighter annually, which is substantially lower than the national average of 6.5 – 7.1 days used per employee across the nation, according to our sources. Our members find it very ironic that Mayor Coleman along with several other local politicians campaigned across St. Paul fighting to procure 6-8 days of sick time for employees of local businesses, however it appears they have changed their tune for the firefighters.
--St. Paul Firefighters accrue 5.6 days of sick leave per year or five 24 hour shifts per year. When we compare to police (12), a supervisors union (14) and AFSME clerical (6.5) we are lagging behind the benefit for other city departments. In fact, firefighters work and additional 840 hours a year and accrue less sick benefit than other city departments.
The Members of Local 21 find it very hypocritical that Fire Chief Butler addresses the epidemic of suicide and PTSD in the fire service and pledges his commitment to combat these difficult issues. However, Butler then admonishes the same employees for abusing sick time. He, in fact, goes as far as insinuating that we are stealing from the city by using a single day of sick time. We believe our information will prove that we are using less than half the sick time that is accrued by each firefighter annually.
The chart that Chief Butler presented in bar graph form only served to show how many employees were listed as off work for "sick leave". Had Chief Butler cared about presenting factual sick usage, he would have provided data on the number of firefighters that picked up the phone to call off sick on any particular day. That important data is not listed by the Chief. Chief Butler instead made a blanket statement that ignored the truth. Had the Chief provided the sick usage factually and in it's entirety, his numbers would have reflected the many other reasons an employee would be listed as sick. The following list provides reasons, other than calling in for a sick day, that an employee may be listed as "sick" on the Deputy Chiefs Daily Report.
1. Long term sick (cancer, stroke/aneurism, heart attacks)
2. Pregnancy
3. Post birth child care
4. Dependent care
5. Family care
6. Employees injured off duty who were made to burn all their personal sick time (against the affected employee wishes) prior to being allowed to work light duty. An apparent new rule invented by Fire Administration just in time for the busy summer months and another obvious hit to help prove Chief Butler's Abuse assertions.
7. Bereavement leave
From this simple explanation of honest sick leave reporting and factual numbers, we have learned that the Chief provided nothing more than skewed numbers in an attempt to explain why his budget is amiss and blame his hardworking employees who respond to emergency calls in extreme conditions, everyday.
What Fire Chief Butler has certainly accomplished with his e-mail regarding sick leave usage is to infuriate and denigrate the very men and women that sacrifice much more on a daily basis than he cares to acknowledge. With his recent e-mail and his "Rare Sunday Morning Update" the chief has created an "us versus them" situation. Publicly stating that using a sick day was essentially "stealing $1000 off a patients nightstand" or "stealing from the city" is not what we expect from our Chief. What we want is a true leader with genuine compassion who would be willing to work with members to see the big picture, set expectations and find a suitable solution instead of publicly dragging his employees through the mud.. We expect our leader to be to understanding that there are many reasons for sick usage (as spelled out above), to refrain from ever calling the members thieves and be knowledgable in the facts of the low incidences of real sick usage by Firefighters in comparison to workers who face much less demanding working conditions.
The fact is, blaming his employees for his budget mess is unfounded and demoralizing to the members. This Chief has single handedly turned his fire department members against him. Due to his budget mismanagement (not sick time abuse) the department ran its super-medics short on many occasions from June 1st 2016 thru December 1st 2016. The Chief called them austerity measures, we believe he made a decision that put the citizens at risk in order to correct several budget mistakes made exclusively by him.
Lastly, This Chief has never been a firefighter. He has not spent years riding rigs or sitting at the station's kitchen table discussing tactics, efficiency, difficult calls or who is having a birthday today. This Chief has no idea of the pride that we carry with us on the job everyday. He doesn't understand how his accusations of theft leveled at our members, who are entrusted by the citizens on every call, will change us. He needs to accept these truths and be an advocate for his employees instead of providing false accusations to the masses.
Sadly, St. Paul Firefighters are now being called thieves on the very streets of the city we protect, by some of the citizens we swore to put our life on the line for. We can only look to one person who planted the question of integrity in their head.. And that is our very own Fire Chief, Tim Butler.
In total frustration,
Local 21 Chair Officers
President Mike Smith
Secretary Dennis Hall
Treasurer Jeramiah Melquist
On Saturday, December 3rd the Jandrich family will be moving from 1948 Nebraska to 1038 Bayard. If you have some free time and are willing to help Hank's family out with the move please arrive at the Nebraska home around 0900. Connie (Hank's wife) will appreciate any assistance.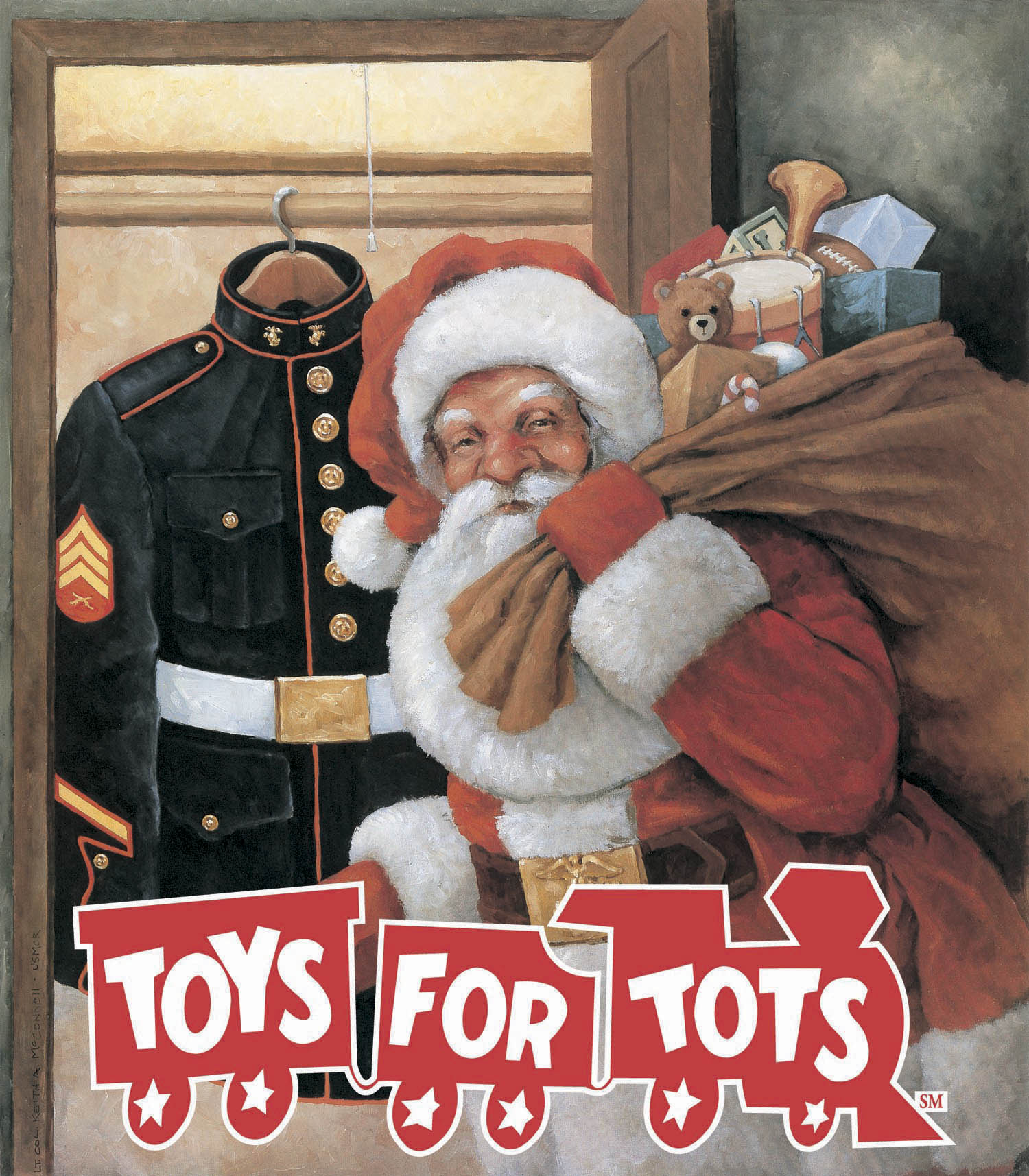 The 2016 Toys For Tots drive is here.
Starting November 29th drop off boxes will be located at all 15 Saint Paul Fire Stations.
We will be accepting NEW unwrapped toys for all age groups until December 19th.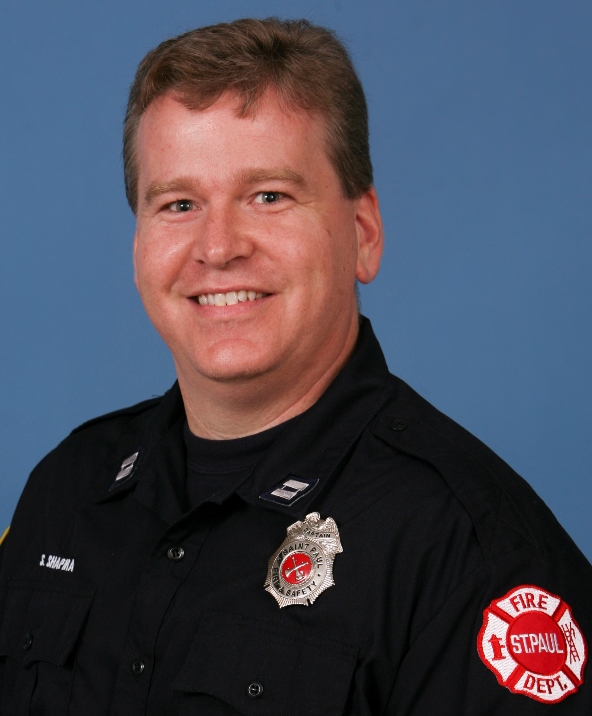 WATCH FOX 9 KMSP STORY
While Shapira's pension plan recognized his cancer as an occupational disease, when he applied for workers' compensation with the City of St. Paul to cover his medical bills, his claim was denied.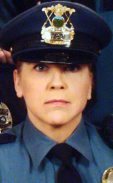 READ PIONEER PRESS COVERAGE
Reilly wasn't able to return to work as a St. Paul police officer and, for several years, the city fought her workers' compensation claim. They settled as she and her husband were at the brink of bankruptcy over her medical bills.