| | | |
| --- | --- | --- |
| Welcome | | You are not currently logged in. |




Saint Paul Fire Chief Tim Butler has been formally
Censured via Resolution #25 at the
2016 International Association of Fire Fighters Convention
| | |
| --- | --- |
| What's New at IAFF Local 21 | |
Tim Butler's buget presentation starts around the 63 minute mark.
Click on link below to view.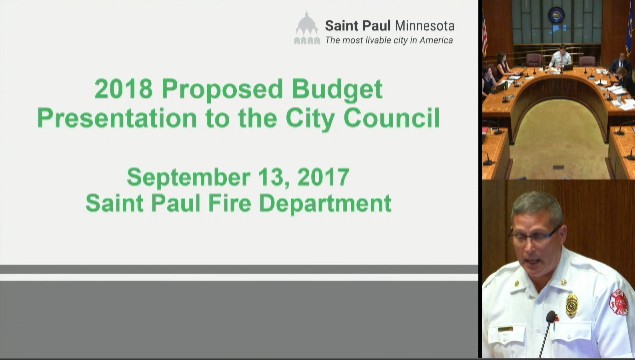 Local 21 Annual Golf Tournament will be held on September 20 at Oak Glen Golf Course, 1599 McKusick Rd N, Stillwater, MN 55082. Shotgun start at 1:00 p.m. Cost $55. Active & retired, all are welcome. Prizes, gifts, green fees, cart, and dinner included. Contact retired FEO John Moravec at 651-748-9797.

Tuesday, Wednesday and Thursday of this week (Sept 12-14) Saint Paul Firefighters will be out at major intersections, during the evening rush hour, within the City of Saint Paul for our annual Fill The Boot campaign. This event provides funding for the Muscular Dystrophy Association in its efforts to find a cure for muscular dystrophy.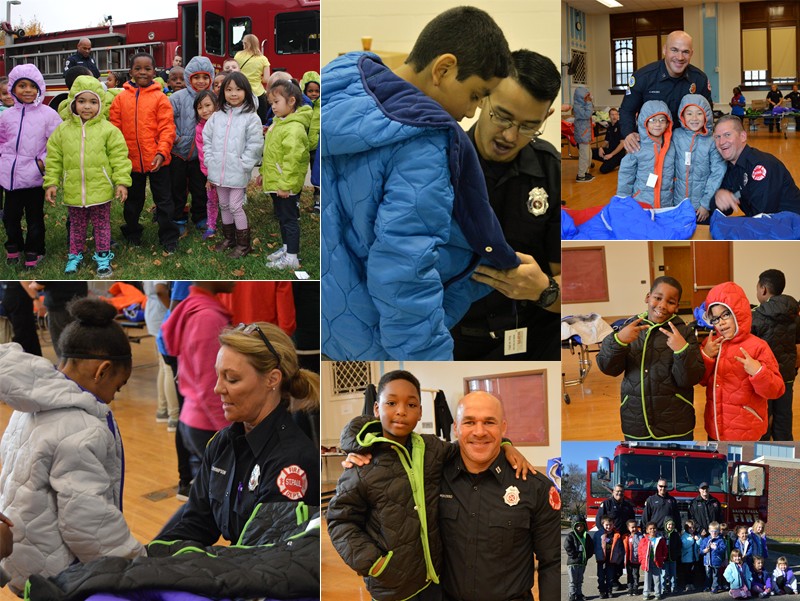 Saint Paul Firefighters in conjunction with multiple fire departments from the metro area are having a fundraising event at Fulton Tap Room in downtown Minneapolis to support Operation Warm on Saturday September 9th from 3:00 to 9:00 PM. This program provides American made winter coats for children in need.
Enjoy amazing local music, food trucks and Fulton Beer as you party with your local Firefighters in support of Operation Warm. This event will be closing down N 4th St between 5th and 6th Ave N so we can celebrate!
Live music from:
The 4onthefloor, Tramps Like Us, TABAH, and Black Market Brass. Only $10 and all proceeds will be used to provide local children in need with new winter coats!
The issue with the current bid cycle has been resolved and is working again. The bid cycle will be extended to September 13th and will close September 13 at 2359 Hours to ensure all members have an opportunity to bid successfully.
Volunteers Needed! We are excited to let you know that we will be holding a telethon at the WCCO Television station at the corner of Marquette and Nicollet on Thursday, September 7, 2017 in response to Hurricane Harvey.
We would like to invite you as volunteers to participate in this wonderful opportunity and answer telephones. We will be on the air from 6:00 a.m. to 6:30 p.m. We will have shifts of 12 people with 2 ½ hours starting at 5:30 a.m. Lori Bents will be your contact for this event. If you are interested in participating, please let us know as soon as possible and Lori will send more detailed information as she receives it.
RSVP and Questions to Lori Bents at lori.keller-bents@redcross.org
The Salvation Army has provided us with Twins tickets for ringing bells. The following games and quantities are available on a first come first served basis: Tuesday, Sept 12, ("C"), 710pm, Padres (6 tickets), Friday, Sept 15, ("A"), 710pm, Bluejays, (10 tickets), Saturday, Sept 30, ("C"), 610pm, Tigers, (20 tickets) Please contact Bob Kippels via city email or at 651/274-6653 if interested.
The Health and Wellness Committee is happy to announce that Matt Haugen has joined the St. Paul Fire Foundation team. Matt is volunteering his expertise to help guide you regarding your fitness training plan, dietary options, and mental skills training including relaxation techniques, goal setting, positive self talk, visualization, concentration, and mental toughness.
- Matt has directed Macalaster's cross country and track distance program since 2003.
- Macalaster runners have received many honors under his guidance and Matt was named MIAC Coach Of The Year his inaugural season
- Prior to Macalaster Matt was the USA Triathlon National Teams Coach and Program Director from 1997 through the 2000 Olympic Games and was USOC Triathlon Coach Of The Year 3 times.
Matt is available almost any time for private consultations: at your station, via phone or email, or at his Macalaster College Office.
email (haugen@macalaster.edu) phone (651/696-6649)