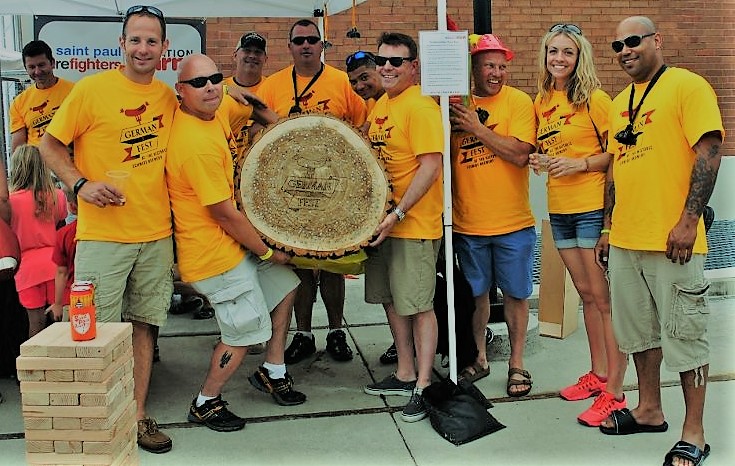 Dear Local 21,

On September 14th and 15th we have a busy and fun weekend of work for two of our charities, and we need your help to make it a success.
St. Paul Oktoberfest is returning to the Schmidt Brewery on Sep. 14th and 15th. Once again, we've been invited to run Nails and Ales. This year, proceeds from the game will go to support a new charity partner, Firefighters for Healing. This program, started by a former Minneapolis Firefighter, strives to support burn victims and their families. Check out their website, or contact Mark Erickson E-9 B, for more information.
Sign up to volunteer for Nails and Ales on the Local 21 website.
Also on Sep. 15th, it's our annual Twin Cities Firefighters Block Party. The event runs from 4-10pm, and is hosted in partnership with Fulton Brewing. This year's Block Party will take place right in front of the Fulton Tap Room, near Target Field. We have a great line up with 4 bands, Fulton Beer, and food. Bring some friends and help us raise money for Operation Warm (our coat distribution program). Tickets are only $10. To learn more about the event check out the website
www.operationwarm.org/fulton

Please feel free to contact me with any questions about either event. I hope to see you all at these parties.
Fraternally,
Colin Oglesbee
Program Director: Twin Cities Firefighters for Operation Warm
651-767-2369